Neelam has agonized over her husband Jitendra Kumar leaving for work. He had been working as a waiter at a hotel in Mumbai and had returned to his village in Uttar Pradesh's Faizabad due to the COVID-19 lockdown. A week ago, his employer had called Jitendra, asking him to return to work soon.
Without a second thought, Jitendra agreed to travel to Mumbai as he was almost broke. Since then, Neelam has been in a quarrel with her husband as she did not want him to go back to Mumbai. "My husband is ready to leave, but I am stopping him from going because I am scared," she said.
"Unfortunately, cannot run the family without him working. He used to earn ₹6,500 a month and we couldn't save much from his income. In the last three months, he couldn't earn anything. We tried to manage during the crisis with the little money borrowed. But he is not ready to borrow any more," she said.
Advertisement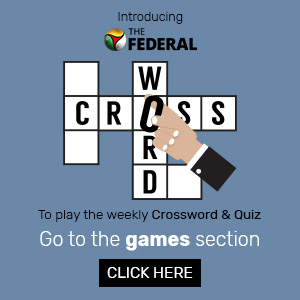 Neelam is concerned about Jitendra's safety as hotels are crowded and don't follow social distancing norms properly. "Waiters need to interact with many people. I am very scared if he'll contract the virus. If I had an option, I would have never let him leave," she said, as her voice quivered.
'No jobs in hometowns'
After Prime Minister Narendra Modi made the lockdown announcement on March 25, cities witnessed a mass exodus of migrants going to their hometowns on foot, cycles, motorbikes and four-wheelers. Bihar, Uttar Pradesh and West Bengal have seen the maximum influx of migrants. But the question is are they ready to get back to work with Unlock 1.0 in place.
Debi Prosad Dogra, who launched the 'Mo Sahay app' that helps find jobs for migrant workers said, "Around 10 per cent of the total migrant population has already enrolled with us and are seeking job opportunities. They want to get employed soon."
"In Uttar Pradesh alone, we received requests from around 1.2 million people. Around 5 lakh from Odisha and 7 lakh from Telangana and Andhra Pradesh have registered. Many people are willing to get back to work," he said.
Bechu Ram drove a tempo traveller in Mumbai and couldn't afford to stay home for more than a month. So, when he got a call from his manager, he immediately drove back around 1,500 km to resume work. He tried to enrol in MGNREGA, but could not get a job. As he is the sole breadwinner of his family with 7 members, he was compelled to get back to work.
Related News: PM to launch rural public work scheme to help migrants on Saturday
"I have three children and the eldest daughter is of marriageable age. My dad is unwell and I have to take care of his medical expenses too. I earn ₹12,000 and spend ₹10,000 on my dad's medical expenses alone. With the rest, I need to feed my family and get my daughter married. Who will take care of my family if I don't work?" rues Bechu.
Gopal Mondal, a construction worker, who reached his hometown in West Bengal after more than two months of struggle in Kerala, couldn't find a job in his village. He tried hard to get an agricultural job in vain. Gopal said he could manage only for 12 more days with the money he had.
Another worker, Arogyam Mahim, who dug underground cables in Mumbai said he was unable to find a job in Tamil Nadu's Villupuram district. As all his friends and relatives in the region are engaged in the same profession, they couldn't do anything else. An NGO had provided him with rice and other cereals and the family still consumes it.
"The rice will get over in a few days. The provisions we get from a ration shop is not enough for my family of 10 members. So, I have started cutting down on meals. I can survive without eating, but how will my children manage? They don't understand our problems. They require food," said Arogyam.
Family tests COVID positive after resuming work
Meanwhile, three members of a family that returned from Bihar to Thirunelveli due to financial constraints have tested positive for COVID-19. "A family of six returned from Bihar this week. Of them, three have been tested positive for COVID-19. They had been working in a limestone quarry in Bihar. All the other workers have been placed in quarantine," said Sharif, who runs his business near the site.
All these labourers are a part of the informal sector. As their efforts to get agricultural jobs have failed, they are left with no option, but to return to work to feed their family. Some have the strain to pay back their loans too.
As of June 24, India had reported 4,56,183 cases of COVID-19. With the steep rise in the number of cases, how is the government going to ensure that those restarting work don't get infected by coronavirus? With excessive demands for jobs, how are states going to provide employment to all workers?