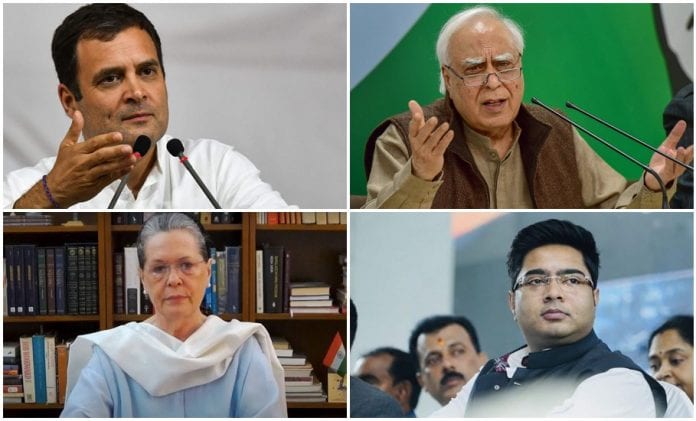 Leaders of opposition parties are attacking the Centre over the border standoff with China, with Congress leader Rahul Gandhi leaving no stone unturned in holding the PM Modi-led government accountable for the crisis.
The Prime Minister, in his first-ever statement post the incident, said that India can give a befitting reply, if instigated.
Rahul Gandhi, in a series of tweets took a jibe at PM Narendra Modi calling him 'Surender Modi' earlier today, over the PM's comments on the Galwan Valley face-off. In a series of questions, Gandhi asked, 'why is the PM silent?', 'why is he hiding?', and also accused that the government of India was fast asleep and denied the problem.
Advertisement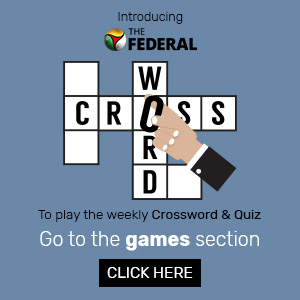 Why is the PM silent?
Why is he hiding?

Enough is enough. We need to know what has happened.

How dare China kill our soldiers?
How dare they take our land?

— Rahul Gandhi (@RahulGandhi) June 17, 2020
Once RM is done commenting on the hand symbol, can he answer:

Have the Chinese occupied Indian territory in Ladakh?

— Rahul Gandhi (@RahulGandhi) June 9, 2020
He also responded to Defence Minister Rajnath Singh's comments over the standoff, by saying that why is Singh insulting the Indian Army by not naming China.
If it was so painful:

1. Why insult Indian Army by not naming China in your tweet?
2. Why take 2 days to condole?
3. Why address rallies as soldiers were being martyred?
4. Why hide and get the Army blamed by the crony media?
5. Why make paid-media blame Army instead of GOI? https://t.co/mpLpMRxwS7

— Rahul Gandhi (@RahulGandhi) June 17, 2020
Congress President Sonia Gandhi asked PM Modi to reveal the truth about Ladakh's Galwan Valley's situation. She also urged the PM to provide information about the parts of Indian territory which China has occupied.
RELATED NEWS: Modi should speak truth about Ladakh face-off, give correct facts: Sonia
Randeep Singh Surjewala, chief spokesperson of the Congress Party, also lashed at PM Modi's response to the border standoff.
प्रधानमंत्री जी, आपके कल बयान के बाद चीन ने दुस्साहस किया – कहा पूरी गलवान घाटी उनकी है

पूरी गलवान घाटी भारत मां का अभिन्न अंग है!

चुप मत रहिए, चीन को मुंह तोड़ जवाब दे बता दीजिए-
गलवान घाटी हमारी थी,हमारी है और सदैव हमारी रहेगी

डरिए-घबराइये मत
पीछे मत हटे
यही राष्ट्र धर्म है! pic.twitter.com/2DfomQ8lQD

— Randeep Singh Surjewala (@rssurjewala) June 20, 2020
PDP President Mehbooba Mufti's daughter Iltija Mufti, too joined the opposition chorus. Iltija handles her mother's Twitter account where she tweeted that, now China is on the cusp of altering the territorial status quo and has become the 'elephant' (read dragon) in the room.
When Pulwama happened, GOI retaliated with 'surgical air strikes'. Here China is on the cusp of altering territorial status quo & oddly enough its become the 'elephant'(read dragon)in the room. Obsequious surrender?

— Mehbooba Mufti (@MehboobaMufti) June 9, 2020
Abhishek Banerjee, President, Youth Wing, Trinamool Congress (TMC) said ahead of Home Minister Amit Shah's rally in West Bengal that the state has not heard him in times of crisis, but if he could answer whether the Chinese is occupying the Indian territory or not.
Respected @AmitShah Ji, Bengal has not heard you speak during these times of crisis, but we hope today you would take a minute to answer this:

"Are the Chinese occupying our territory or not?"

"চীন আমাদের ভূমির অংশ দখল করছে কি না?"

— Abhishek Banerjee (@abhishekaitc) June 9, 2020
Kapil Sibal, senior Congress leader, also criticised the government asking how 20 soldiers died if no one entered the Indian territory. His comments were a rebuttal to PM Modi's statement after the incident.
On the LAC

An eye for an eye
A tooth for a tooth

No protocol can stand in the way of "self defence" if our soldiers are attacked

No protocol can prevent soldiers from carrying arms for protection

Neither 1996 nor 2005 CBM's prevent our soldiers from carrying weapons

— Kapil Sibal (@KapilSibal) June 19, 2020
On June 15, 20 Indian soldiers lost their lives in violent clashes with the Chinese troops at Ladakh's Galwan Valley.