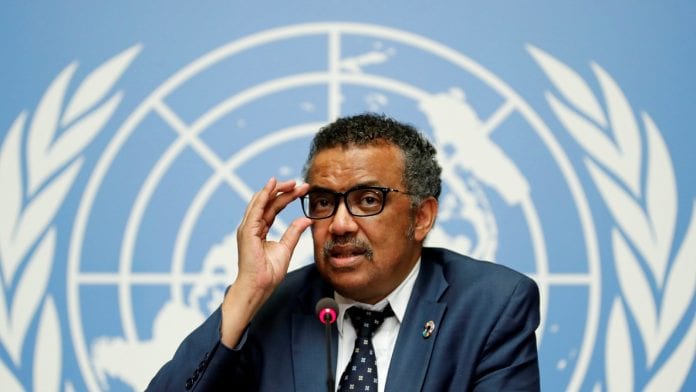 World Health Organization on Friday (July 10) said that despite the number of COVID cases having doubled in the past six weeks, the virus outbreaks can be brought under control.
Addressing a virtual conference in Geneva, WHO chief Tedros Adhanom Ghebreyesus cited examples of Italy, Spain, South Korea and Dharavi, India's biggest and densely populated slum, that however intense an outbreak maybe it is possible to bring the virus under control with aggressive action.
"A strong focus on community engagement and the basics of testing, tracing, isolating and treating all those that are sick is key to breaking the chains of transmission and suppressing the virus," he said.
Advertisement
Replying to WHO's tweet of the same, Brihanmumbai Municipal Corporation thanked the UN health body for acknowledging the efforts of 'Mission Dharavi'. The tweet further added that the BMC would keep up the efforts and continue to weed out the virus from Mumbai one block at a time.
Thank you @WHO for acknowledging #MissionDharavi where we partnered with citizens to #ChaseTheVirus from one of the most populous blocks of the city

With your guidelines & Mumbai's community efforts, we will beat #COVID19 one block at a time by Tracing-Tracking-Testing-Treating https://t.co/UoGfACgxmQ

— माझी Mumbai, आपली BMC (@mybmc) July 10, 2020
Since witnessing its first death in April and 491 positive cases, Dharavi, Asia's largest slum has managed to flatten the curve with active tracking and isolation efforts. Out of the 8 lakh inhabitants, 5 lakh have been screened.
With around 15 people living in a single crammed house, physical distancing was a near impossible concept in the area. BMC undertook door-to-door surveys and isolation at makeshift government facilities ensured the curbing of coronavirus. The case doubling rate dipped to 78 days in June from 18 days in April.