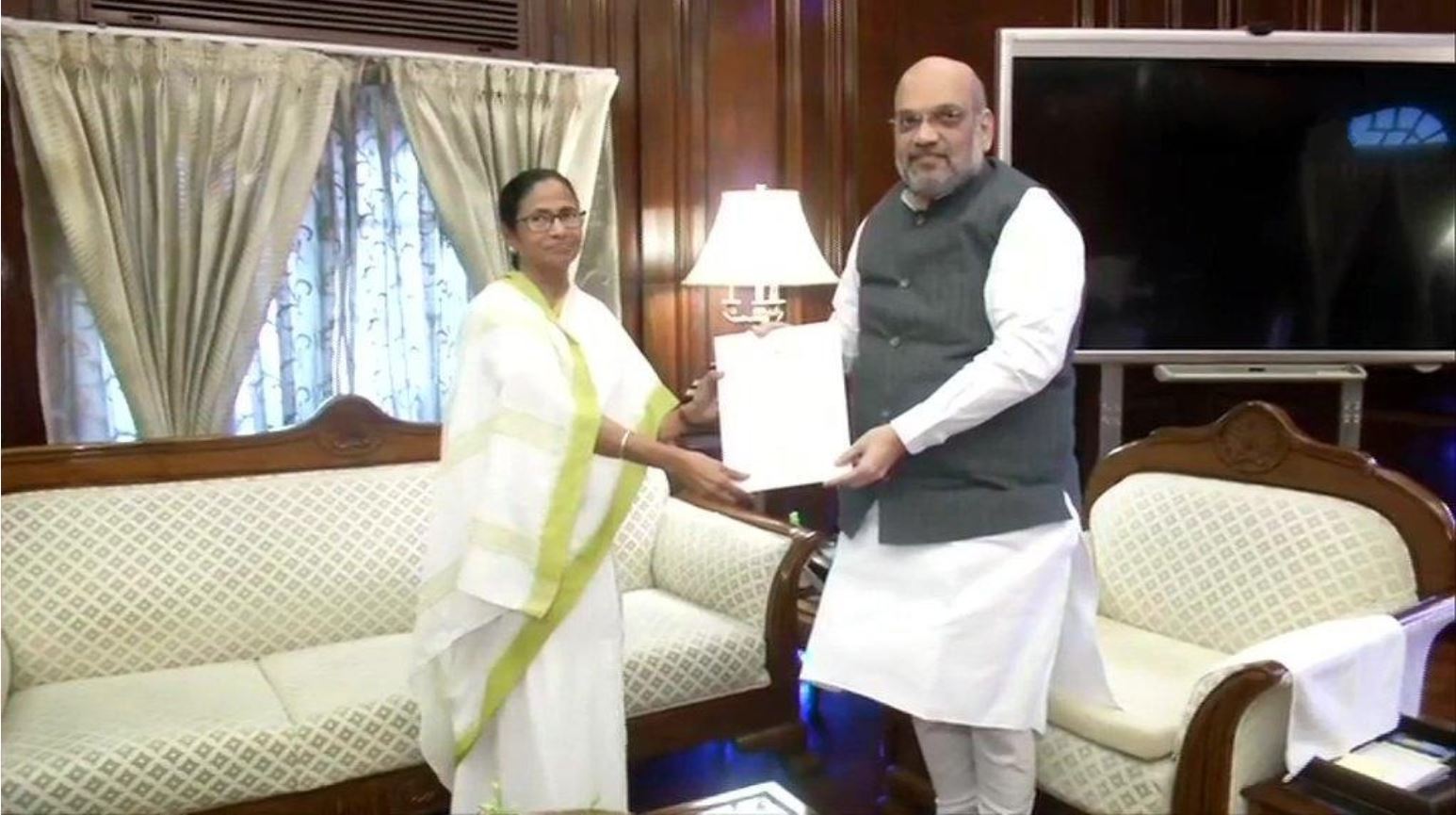 Lakhs excluded, NRC not possible in Bengal: Mamata tells Shah
West Bengal Chief Minister Mamata Banerjee on Thursday (September 19) met the Union Home Minister Amit Shah and apparently discussed the issue of the National Register of Citizens (NRC).
"Had come here to discuss the 19 lakh people not included in the NRC. They should all be included in it," Mamata said after the meeting at the Ministry of Home Affairs (MHA), according to ANI.
Pointing to the Assam Accord that provided for an NRC in Assam, the firebrand leader asserted that the NRC was not needed in West Bengal as there is no provision for its implementation in the state. She added that no proposal has come from any quarter on the matter. She said, "Neither has any proposal come nor will it be done."
Also read: Mamata meets PM Modi, raises issue of renaming West Bengal
Mamata on Wednesday had met prime Minister Modi over the re-naming of West Bengal to "Bangla." Terming the meeting fruitful, Mamata said that the Prime Minister has assured her of all help. She further said that her government was open to any suggestion from the Centre over the re-naming issue. "Bengal is open to any 'addition or alteration' on the name change," ANI quoted her as saying.
The TMC supremo described the meeting with the Prime Minister as a "Government to government, sans political interferences."
Incidentally, this was the first meeting between Mamata and PM Modi after the last Lok Sabha polls in which the BJP performed well in West Bengal by winning 18 of the 42 seats thereby giving jitters to the TMC.