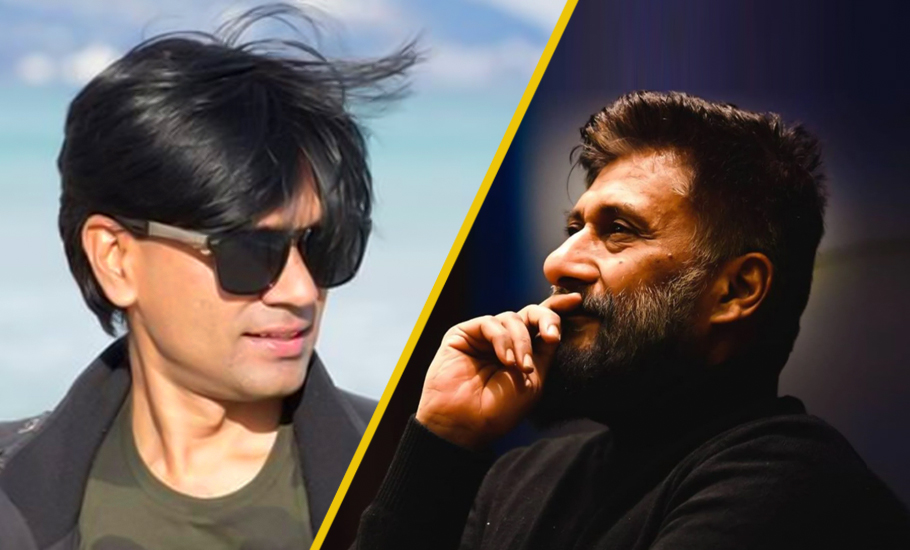 Vivek Agnihotri, Zubair spar on Twitter over Dadasaheb Phalke International Awards
A war of words erupted between filmmaker Vivek Agnihotri and fact-checker Mohammed Zubair on Twitter. Recently, the director tweeted that his controversial film The Kashmir Files won the best film award at the Dadasaheb Phalke Awards 2023. The filmmaker confused internet users by adding the hashtag "DadaSahebPhalkeAwards2024" to his tweet.
It should be noted that the Dadasaheb Phalke International Film Festival honours are unrelated to the Dadasaheb Phalke Award, which is granted yearly for lifetime achievement in the Indian film industry by the Government of India.
Also read: 'Appear before court, show remorse in person': HC tells Vivek Agnihotri in contempt case
The Dadasaheb Phalke International Film Festival (DPIFF) is a privately-run independent film festival, according to its website. It was founded by Anil Mishra in 2012 and eventually introduced in 2016. He's a member of the advisory panel of the Central Board of Film Certification (CBFC), which falls under the Ministry of Information and Broadcasting.
Agnihotri's remark was clarified on Twitter by Zubair of AltNews.
Here's why Mr. @vivekagnihotri hates Fact-Checkers. 😭😭😭 pic.twitter.com/46BHRQv1tC

— Mohammed Zubair (@zoo_bear) February 22, 2023
Zubair's post drew a furious response from Agnihotri, who wrote: "No, my dear. I don't hate fact-checkers, I hate when puncture repairers pretend to be fact-checkers. Because you are nothing but just a jihadi pimp of India's enemies and I know very well who is behind you. Prepare yourself because your time will come soon, just like every Jihadi does."
Also read: Never gave disclosure statement: Alt News co-founder Md Zubair's report to Delhi HC
Words like "Jihadi" or "Puncture wala" against Muslims were earlier used by faceless Right Wing trolls, It's now openly being used by Verified trolls like @vivekagnihotri. 🤢🤢 https://t.co/yu5PEcXslT

— Mohammed Zubair (@zoo_bear) February 22, 2023
Featuring Anupam Kher and Pallavi Joshi among others, The Kashmir Files was made tax-free in several States. The film presents the tragic exodus as a full-scale genocide, comparable to the Holocaust, that was purposefully kept from the rest of India by the media, the "intellectual" lobby, and the government of the day because of their vested interests. Kashmir Files is based on the testimonies of the people who have been affected for generations by the insurgency in the State.