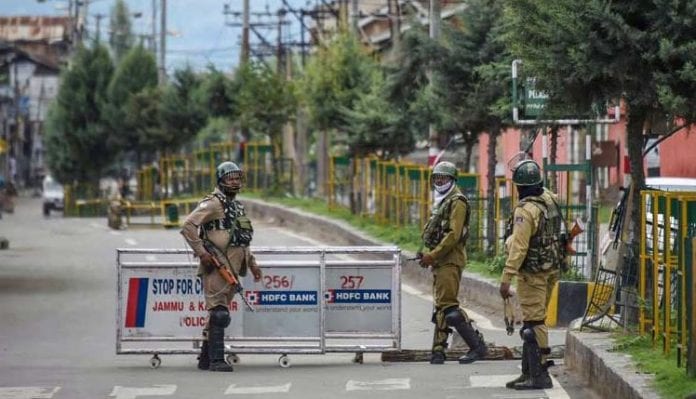 Ahead of US president Donald Trump's visit to India later this month, four US senators in a letter to US secretary of state Mike Pompeo have requested an assessment of the situation in Kashmir and gauge the risk religious and ethnic minorities face due to the Citizenship Amendment Act (CAA) and National Register of Citizens (NRC) which have sparked widespread protests in the country.
In a letter dated February 12 (February 12), the senators informed Pompeo that the Indian government which revoked the autonomy of Jammu and Kashmir six months ago, continues to block most internet in the valley and has kept hundreds of Kashmiris including key political figures in detention since then.
Related news: In Telangana I could talk, in Kerala I could breathe: Diary of a Kashmiri
They said the "longest-ever internet shut down by a democracy", has disrupted medical care, business, and education for seven million people.
The senators also raised concern over the "threat" to the rights of religious minorities and the secular character of the state, due to the implementation of CAA and NRC.
The senators said, keeping the "humanitarian concern" in Jammu and Kashmir in mind, the US Congress in its Fiscal Year 2020 State, Foreign Operations and Related Programs appropriations report had requested the Indian government to fully restore telecommunications, lift its lockdown and curfew and release detained individuals in the valley.
The lawmakers urged Pompeo to assess within 30 days the number and current state of individuals detained in Jammu and Kashmir during the abrogation of Article 370; level of access granted by the Indian government to Jammu and Kashmir to foreign diplomats and journalists among others; restrictions on religious freedom in the valley and number of individuals who risk denial of nationality due to NRC and CAA. 
Related news: 25 envoys take boat rides in Kashmir even as ex-CMs remain in detention
Earlier this month, a second batch of 25 foreign envoys had visited Jammu and Kashmir as part of the Union-government's trip to get them assess the situation in the valley after the abrogation of Article 370. The first group of envoys visited the valley in January.
Opposition parties have been critical of such state-facilitated visits of foreign delegates, as they suspect the government will not allow them to get a clearer picture of affairs.