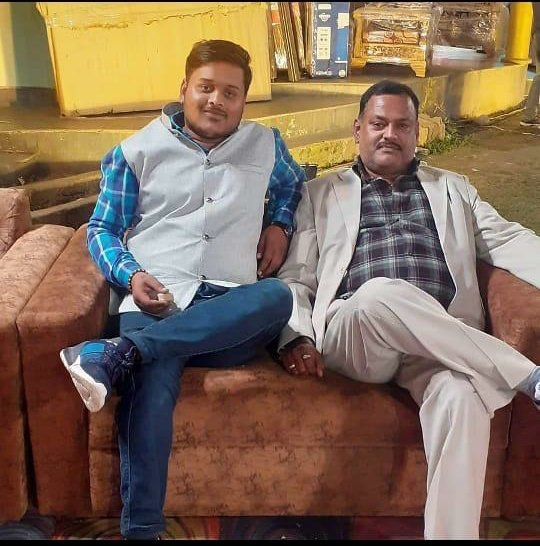 Vikash Dubey, the gangster behind Friday's ambush which left 8 policemen dead in Kanpur was last seen in a hotel in Faridabad, near Delhi on Tuesday (July 7).
In a bid to nab the history-sheeter, the Uttar Pradesh police is in touch with Haryana police in their hunt for Dubey while the search operations for his henchmen were also tightened across the state.
On Tuesday afternoon, in a raid conducted at a hotel in Faridabad by the Haryana police, two men were arrested. They told the police that Vikas Dubey had left the hotel just before the cops reached. The police recovered the hotel's CCTV footage showing Dubey, whose face was covered in a mask.
Officials said that the two men arrested were Ankur and Prabhat, the former helped Dubey to hide while the latter is from the same village.
On Wednesday morning, the Uttar Pradesh Special Task Force (STF) gunned down one of his closest aides, Amar Dubey, who was on the run after the shootout.
On Tuesday, all 68 police personnel at the Chaubeypur police station in Kanpur were shunted to the reserve police, as the top brass got information that the gangster was tipped off by someone from Chaubeypur police station, giving him time to lay an ambush.
Around 25 teams of the police are engaged in the search operations to find Dubey, charged in 60 criminal cases including murder, kidnap, extortion, and rioting. The bounty on the most-wanted gangster is ₹2.5 lakh.
The Kanpur police released the photos of 15 men said to be close to Dubey. They are putting up posters carrying the pictures of these alleged criminals, most of them carrying a reward of ₹25,000.
Eight policemen, including a DSP, were ambushed in Chaubeypur police station area in Kanpur when they were going to arrest Dubey in Bikru village and fell to bullets fired from rooftops.