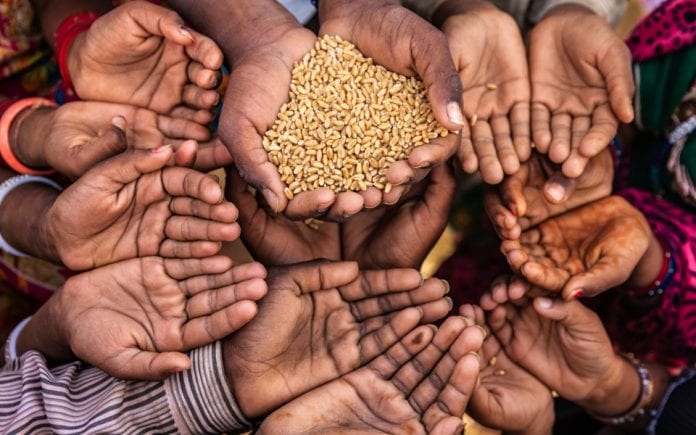 The World Food Programme of the United Nations has won the Nobel Prize for peace this year for saving lakhs of people from hunger, as many countries see a surge in people going without food due to the crisis caused by COVID-19. 
The Rome-headquartered WFP, which is the world's largest humanitarian organisation addressing hunger and promoting food security, won the award for "its efforts to combat hunger, for its contribution to bettering conditions for peace in conflict-affected areas and for acting as a driving force in efforts to prevent the use of hunger as a weapon of war and conflict," Nobel committee chairperson Berit Reiss-Andersen said after announcing the winner.
Related News: Physics Nobel to Roger Penrose, Reinhard Genzel, Andrea Ghez

According to the WFP, over 690 million people, or one out of 11 persons, in the world go hungry daily. "With this year's award, the Norwegian Nobel Committee wishes to turn the eyes of the world towards the millions of people who suffer from or face the threat of hunger," news agencies quoted Reiss-Andersen as saying.
The programme was established in 1961. Last year, it helped 97 million people in over 85 countries, as it strives to help the UN achieve its goal of eradicating hunger by 2030. The WFP is the 12th UN organisation to win the Nobel Peace Prize.
The WFP has been emphasising on the need to feed people affected by conflicts. It has said that those in conflict zones are three times more likely to go without food than those in other regions. 
Related News: American poet Louise Glück wins Nobel literature prize

The Nobel committee also highlighted this problem. "The coronavirus pandemic has contributed to a strong upsurge in the number of victims of hunger in the world," it said. "In countries such as Yemen, the Democratic Republic of Congo, Nigeria, South Sudan and Burkina Faso, the combination of violent conflict and the pandemic has led to a dramatic rise in the number of people living on the brink of starvation."
In a report that was published amid COVID, the UN had said that as many as 132 million people could face hunger due to the crisis caused by the pandemic.