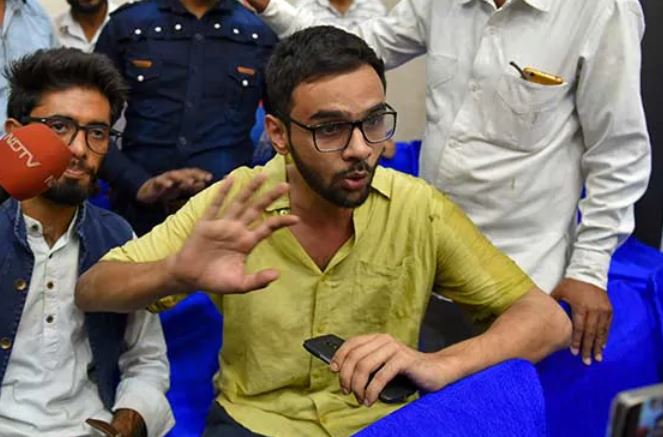 Umar Khalid has changed as an activist during 1000 days in jail, says father Dr. Ilyas
Former JNU scholar and student activist Umar Khalid has undergone a profound transformation during his time behind bars, his father Dr. Syed Qasim Rasool Ilyas has revealed. Umar completed 1,000 days behind bars on Saturday. He was arrested in connection with the 2020 Delhi riots case. Dr Ilyas highlights the struggles of the family and the strong resistance mounted by students, intellectuals, and civil society members against the unjust detention of the 35-year-old scholar.
In an exclusive interview to The Federal, Dr. Ilyas recounts how his time in prison has further strengthened Umar's resolve to address the concerns of the masses, and renewed his commitment to fighting for their rights. Far from succumbing to despair, Umar has utilized his time wisely, delving into extensive reading and preparing for the next phase of activism. Excerpts from the interview:
Can you tell us about your fight to ensure justice for Umar Khalid?
The fight has certainly not been easy. But observing Umar's approach to this fabricated case gives us a lot of hope. His unflinching determination to fight for the voiceless and the underprivileged reminds us of those who are far less privileged than us. As a parent, I had to grapple with my emotions. It is always difficult to deal with a situation when a son, who is competent and visionary, languishes behind bars for nearly three years. That too without a trial.
Did you notice any change in Umar during the past 1000 days?
Well, the answer is not very simple. It's a combination of yes and no. Yes, because Umar has had an opportunity to gain a deeper understanding of the challenges faced by undertrials and the role of various social issues in influencing legal battles.  No, because Umar's inherent inclination for activism hasn't changed at all. He has always dreamt of an India where everyone lives freely, and principles of equity are given utmost priority. As a parent, I take pride in witnessing the transformation my son has undergone, particularly during his time in prison. This transformation is evident in his speeches and writings that he has published from the prison.
Also read: There has to be laxman rekha for criticism: Delhi HC to Umar Khalid
Can you tell us about his days in prison?
Answer: Umar is using his time in jail very judiciously. When he was in JNU, his schedule was very different. As he was pursuing his PhD, he did not have enough time to read and deliberate upon issues concerning the masses. But with close to three years in prison, he got an opportunity to read about diverse topics and subjects. When we meet him in the prison, he tells us to order books for him. We have ordered books from Amazon and also have issued books from public libraries. He told us to order books on national and international movements. This time in prison has helped Umar to reinvent himself and understand the role of an activist.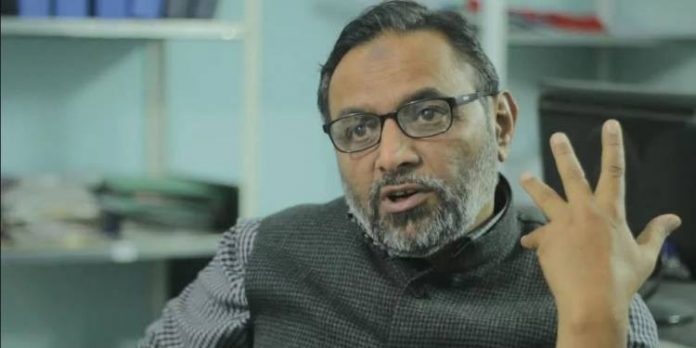 Is Umar determined to continue as an activist?
Certainly, activism is not only about raising awareness about issues affecting the masses. It is also about addressing those concerns and ensuring their proper resolution. In order to achieve this, one must possess a profound understanding of the interconnected nature of these issues. Even during our brief in-person meetings, Umar consistently expresses concern for his fellow inmates. At times, he tells us to reach out to their family members and convey messages on their behalf. Such is the level of awareness and empathy Umar has managed to develop during his time in prison.
Also read: Delhi HC calls Umar Khalid's speech 'obnoxious', seeks police stand on case
How hopeful are you of securing a bail for Umar?
Although I have complete faith in India's judiciary, the way the case has been dealt in the lower courts and even the Delhi High Court, I am not too hopeful of securing an early bail. The battle is going to be long. In October 2022, the Delhi High court had rejected his bail plea citing that the case did not have any merit. In April, my son had moved the High Court against a trial court's rejection of his bail plea a month earlier. When Unlawful Activities (Prevention) Act (UAPA) Act is invoked, the burden of proof falls on the accused, thereby making it extremely difficult to secure a bail.
How difficult has it been to fight the public perceptions and the narrative built around Umar?
The fight becomes all the more difficult when we have to battle public perceptions and the false narrative that is built around my son. Although I cannot validate this, the false narrative may be having a bearing on his bail appeals. I want to take this opportunity to reiterate that the charges against my son are baseless, and he had no role in inciting the masses during the Delhi riots.