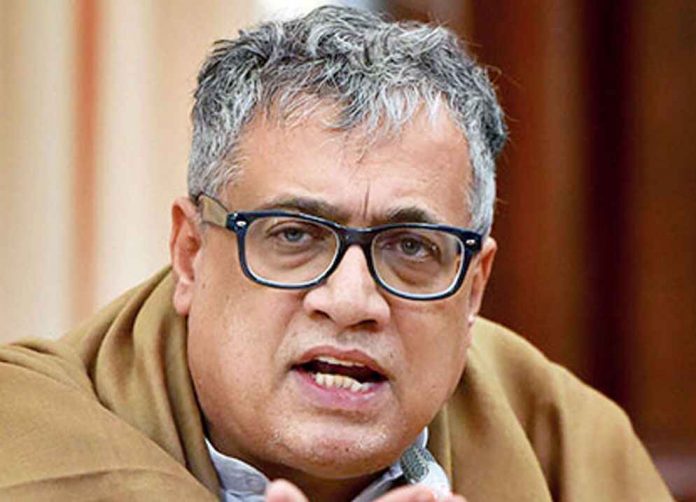 On a day when Facebook representatives have been summoned by a parliamentary standing committee to be questioned on hate speech, Trinamool Congress has alleged that hundreds of Facebook and WhatsApp accounts of the party supporters were banned. The party has written to the social media giant urging "immediate action."
"I want to bring to your attention the removal of hundreds of Trinamool Congress supporters' pages and accounts on both Facebook and WhatsApp for 'community standards violations'. In the run-up to the pre-announced foundation day event of the Trinamool Chhatra Parishad (TMCP), the students' wing of All India Trinamool Congress, on August 28, numerous Facebook and WhatsApp accounts were banned," wrote Derek O' Brien, TMC's Rajya Sabha MP, in a letter to Facebook on August 31.
He has also attached a list of the blocked accounts and numbers. A few days back TMC lawmaker Mahua Moitra too had raised questions over hate posts.
Advertisement
On Tuesday, Union minister Ravi Shankhar Prasad also wrote to Facebook CEO Mark Zuckerberg, accusing the social media giant of being the "latest tool" used by vested interests to create "internal divisions and social disturbances".
Prasad alleged that employees of the social media giant "are on record abusing Prime Minister Narendra Modi and senior cabinet ministers" while still working in Facebook India and managing important positions.
There have been "multiple instances recently where Facebook has been used by anarchic and radical elements whose sole aim is to destroy social order, recruit people and assemble them for violence. However, we are yet to see any meaningful action against such elements. Is this action also held back by the same vested interest groups who have an incentive in stoking political violence and instability in India?" Prasad wrote.
The controversy over the hate speech erupted last month when Wall Street Journal reported that Facebook did not apply its hate speech rules to some BJP leaders.
The row intensified when the Parliamentary Standing Committee on Information Technology chaired by Congress' Shashi Tharoor asked Facebook India to answer questions raised by the WSJ article. The BJP had initially objected to Tharoor's move demanding his removal from the panel, but later relented.
The Congress too has written to Facebook, accusing its India team of "interfering" with the country's electoral democracy and demanded an inquiry. The Congress and the CPI (M) have demanded a probe by a Joint Parliamentary Committee into the charges against Facebook.