Stressing that the Reserve Bank of India (RBI) will ensure adequate liquidity in the system to ease the financial stress caused by COVID-19, the central bank's governor Shaktikanta Das on Friday (April 17) announced a slashing of the reverse repo rate by 25 basis points to 3.75 per cent.
Reverse repo rate is the rate at which banks park their fund with the central bank. The RBI's decision will encourage banks to lend to the productive sectors of the economy.
Addressing his second press briefing since the COVID-19 outbreak in the country, Das, quoting International Monetary Fund (IMF) projection said India is expected to post a sharp turnaround in 2022 with 7.4 per cent growth. He also said IMF projection of 1.9% GDP growth for India is highest in G20.
Advertisement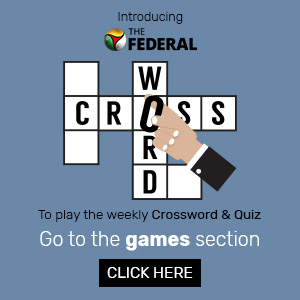 Das' address comes a day after Prime Minister Narendra Modi met Finance Minister Nirmala Sitharaman to discuss the economic situation in the country following the extension of the lockdown to May 3.
Quoting the IMF, the RBI governor said the macro-economic situation in the country has deteriorated and that the global economy may plunge into worst recession since great depression. Stating that the RBI is monitoring situation developing out of COVID-19 outbreak, he noted that the contraction in exports in March at 34.6 per cent was much more severe than global financial crisis of 2008-09.
Das, however, said that surplus liquidity in the banking system has increased substantially as result of central bank's actions.
Here's are the key steps announced by the RBI:
The central bank reduced the reverse repo rate by 25 basis points to 3.75 per cent.
RBI will give an additional ₹50,000 crore through targeted long-term repo operation (TLTRO) to be undertaken in tranches.
A re-financing window of ₹50,000 crore will be given to financial institutions like Nabard, National Housing Bank and Sidbi.
(With inputs from agencies)