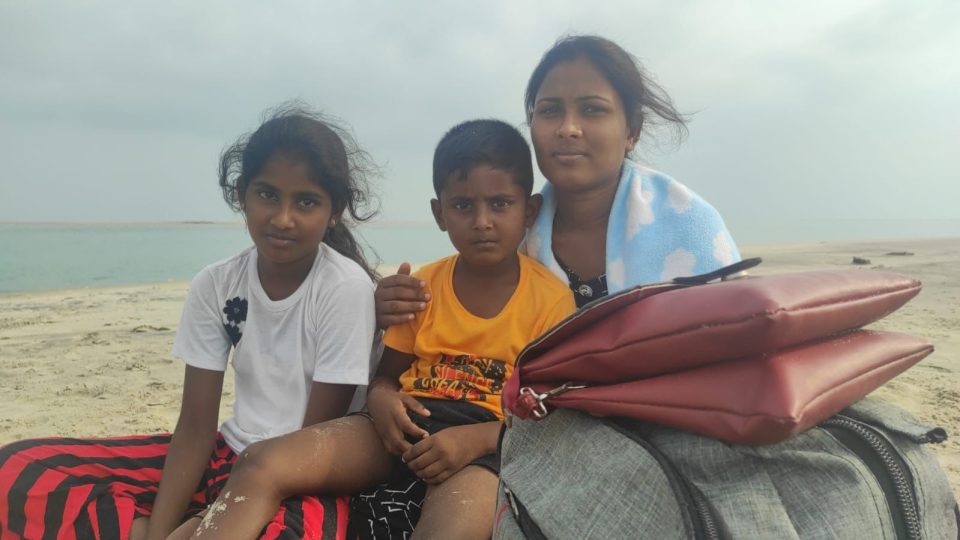 TN to shelter Lankan refugees till Centre decides on legal status
Tamils fleeing the economic crisis in Sri Lanka and seeking refuge in Tamil Nadu will be temporarily placed in a refugee centre until the Centre takes a decision on their status, the state government said on Friday.
Earlier this week 16 Tamils arrived in India by boat and were detained by the Coast Guard. They were later taken to the Mandapam Camp, 700 kilometres south of Chennai. Intelligence officials believe hundreds more Sri Lankan Tamils will likely enter the country in the coming days and months.
The DMK government has directed the Ramanathapuram district collector to take necessary steps to accommodate all future arrivals at Mandapam.
Also read: Sri Lanka's way forward: What Rajapaksa's close aide Thondaman has to say
"Sri Lankan Tamils have started entering India illegally via waterways. As many as 16 people entered India due to the economic crisis and food shortage back in their country. Reports suggest that many more people will be fleeing their country and arriving at Tamil Nadu. In such a situation, it is advised to carry out an inquiry as per the existing government norms and to accommodate them at Mandapam Camp," Jacintha Lazarus, the commissioner for Rehabilitation and Welfare of Nonresident Tamils, said in a letter dated March 23, 2022.
The letter asked the local administration to take steps to ensure basic facilities at the camp. It asked the authorities to submit proposals for any requirements, including housing, drinking water and electricity.
Lazarus told The Federal, "We will be temporarily accommodating all Sri Lankan Tamils reaching Tamil Nadu till the Central government takes a final decision on the issue. We have already submitted reports to the government and a decision will soon be taken."
Also read: Decoding Lanka's economic & refugee crisis
Asked whether FIRs would be filed against the illegal arrivals, she said that would be on a case-by-case basis.
Two days ago, marine police had booked eight adults who reached Rameswaram coast under Sections 3(a) and 6(b) of The Passport (Entry into India) Rules, 1950, and 14C of The Foreigners Act, 1946. Three of them – R Gajendran, 24, G Mary Glary, 23, and Dury Aniston, 28 – were produced before a judicial magistrate and lodged in jail. The remaining were accommodated in the refugee camp following the intervention of the state government.
On Thursday, the Rameswaram court granted bail to the three on execution of bond for ₹10,000 and directed the officials to accommodate them in the camp.