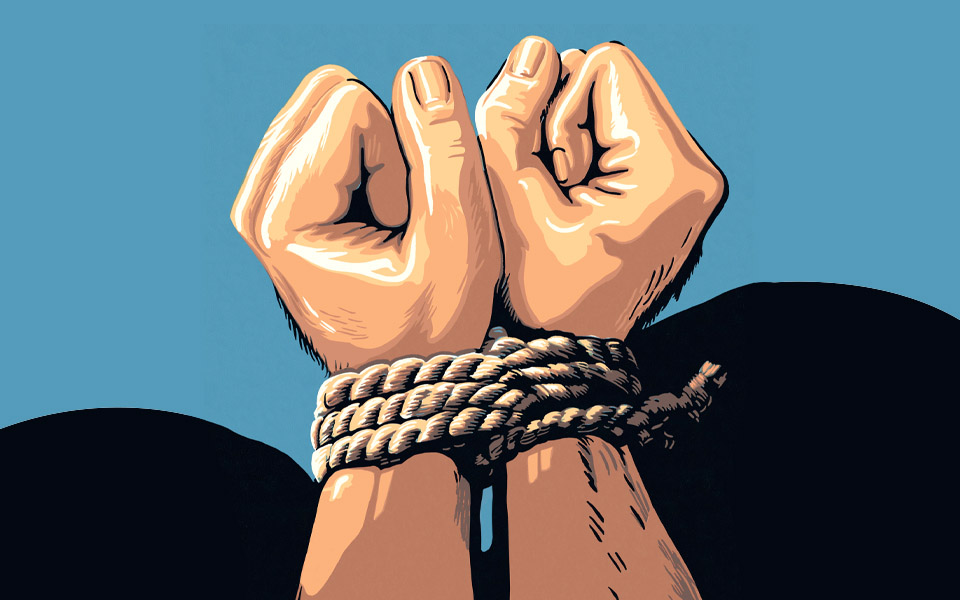 TN police book woman for selling granddaughters for son's treatment
Police on Friday (December 13) booked a 55-year-old woman at Kodavasal village in Tiruvarur district for allegedly selling her minor granddaughters, aged 12 and 14, as bonded labourers to two brokers for ₹20,000, to pay for her son's medical expenses. Police also booked the two women brokers who sold the girls to a mill in Coimbatore.
The matter came to light after revenue department officials at Kodavasal village filed a complaint with the Kodavasal police, after being tipped off by locals. In their complaint, the revenue officials said that two minor girls have been sold for ₹10,000 each to someone outside the district. Kodavasal police rushed to the house of the minor girls and inquired into the matter.
Though the parents of the girls denied the allegations, police said Vijayalakshmi confessed to the crime and said that she had sold the girls to two brokers – Sagunthala and Kanagam – in the village.
"When we nabbed the two women brokers, they told us that they have already sent the girls to a mill in Tirupur to work as bonded labourers," said Kodavasal police inspector Rajagopal.
He said, a special team has been rushed to Tirupur to rescue the girls.
Preliminary investigations revealed that Vijayalakshmi sold off the girls to meet the medical expenses of her son, who fell sick a couple of months ago.
"We were told that Vijalakshmi's son was the sole breadwinner of the family. She said, as her daughter-in-law was taking care of her sick husband, there was no one to earn money to look after the daily expenses of the household as well as the medical expenses of her son," Rajagopal said.
Police have registered a case against Vijalakshmi, and the brokers Sagunthala and Kanagam under the Child Labour (Prohibition and Regulation) Act 1986 and are probing the matter.
Tiruvarur Superintendent of Police M Durai said that they may alter the charges after rescuing the girls based on their statements. "Preliminary investigations suggest that they were sent to Coimbatore to work in a mill. But, only after finding the girls, we will know what kind of industry it is and under what kind of atmosphere they were kept in. If necessary, we would add or alter charges based on the girls' statement," Durai said.