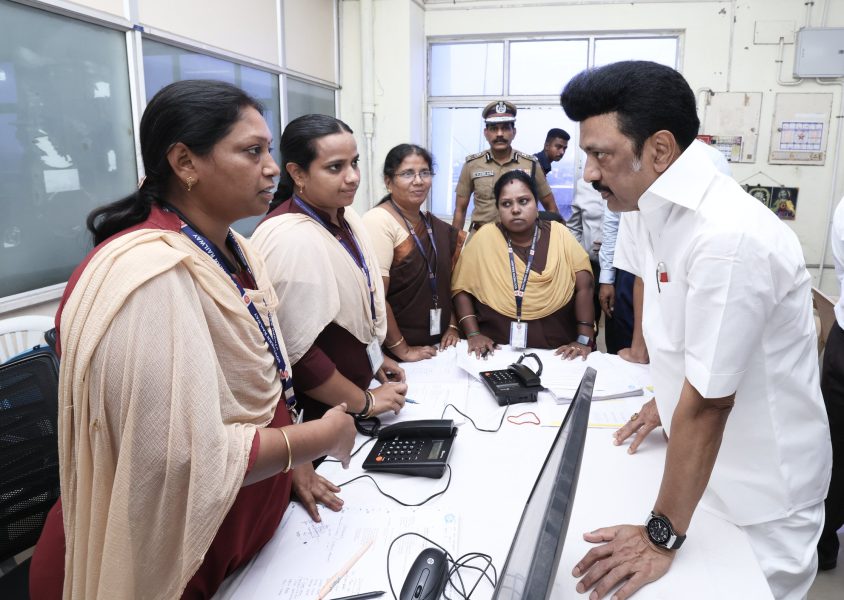 TN govt sends ministerial delegation to Odisha to coordinate rescue, announces relief
The Tamil Nadu government has made arrangements to ensure the return of the stranded and injured passengers from Odisha, and a high-level delegation comprising state ministers and officials have been sent to coordinate the rescue and relief activities at the accident site, Chief Minister MK Stalin said on Saturday (June 3).
About 250 passengers have boarded a special train from Bhadrak, and they would reach the Dr MGR Chennai Central station on Sunday morning (June 4), an official said. About 55 persons from Tamil Nadu who were injured in the accident involving the Shalimar-Coromandel Express, the Bengaluru-Howrah Superfast Express and a goods train, are also being brought to the state, he added.
Also read: Train crash: For rescue workers, a night of blood, sweat and tears
The chief minister, who visited the control room established at Ezhilagam, Chepauk, in Chennai on Saturday (June 3) said ministers Udhayanidhi Stalin and SS Sivashankar, accompanied by revenue and transport department secretaries, have already left for Odisha.
"We are yet to get more details on the number of injured and other particulars. I have sent a rescue team headed by Additional DGP Sandeep Mittal to coordinate with the government there in the rescue activities," Stalin said.
"I spoke to Odisha Chief Minister Naveen Patnaik on Friday night (June 2) and conveyed my heartfelt condolences on the train accident at Balasore that shocked the nation. I had offered all help from our side," Stalin told reporters at the control room.
The Tamil Nadu government has established helplines on the numbers 9445869843, toll free no.: 1070 and Whatsapp no: 9445869848 for the affected to contact for help.
Expressing his heartfelt condolences and sympathies to the bereaved families, the chief minister announced a solatium of ₹5 lakh to the families of the deceased and ₹1 lakh to the injured. This will be in addition to the relief of ₹2 lakh and ₹10 lakh already announced by the Centre and the railways, he said.
Also read: Triple train crash LIVE: Modi to visit Odisha; Railway Ministry says stage 1 relief work over
To a question, he replied that hospitals in the state are fully prepared to treat the injured.
Meanwhile, the state government cancelled all official programmes, including the centenary celebration of former chief minister and Dravidian stalwart M Karunanidhi, today, in view of the train tragedy. The chief minister and officials observed one minute silence as a mark of respect to the departed.
(With agency inputs)