An internal Tamil Nadu government memo to the Director General of Police as well as other police officers has urged that all precautionary measures be taken to maintain law and order after the Bengaluru police received a terror alert regarding Tamil Nadu.
The letter written by the principal secretary (FAC) on April 26, a copy of which is with The Federal, says that a lorry driver by name Swamy Sundar Murthy who claimed to be from Hosur had called Bengaluru City Police on the evening of April 26 and said that he had information that major cities in Tamil Nadu will be hit by terror attacks.
The caller apparently claimed that 19 terrorists were present at Ramanathapuram, Tamil Nadu. "Please take all precautionary measures to maintain law and order and to avert any untoward incident. Matter most urgent," the letter advises the police officials.
Advertisement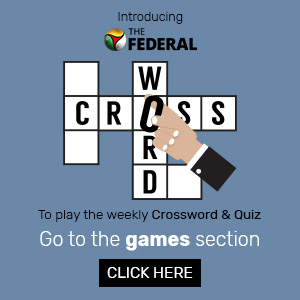 Bengaluru police confirmed that they received the call at 04.33 pm. The caller did not give more information other than saying that there would be possible terror attacks in Karnataka, Kerala and Tamil Nadu. The office of the director general of police in Karnataka said anti-sabotage checks have been done at critical places and no harmful materials were found. The police further said that none was arrested or detained in this case. The concerned State police in Kerala and Tamil Nadu have been informed about the threat call. The police said the driver number remained switched off after the call.