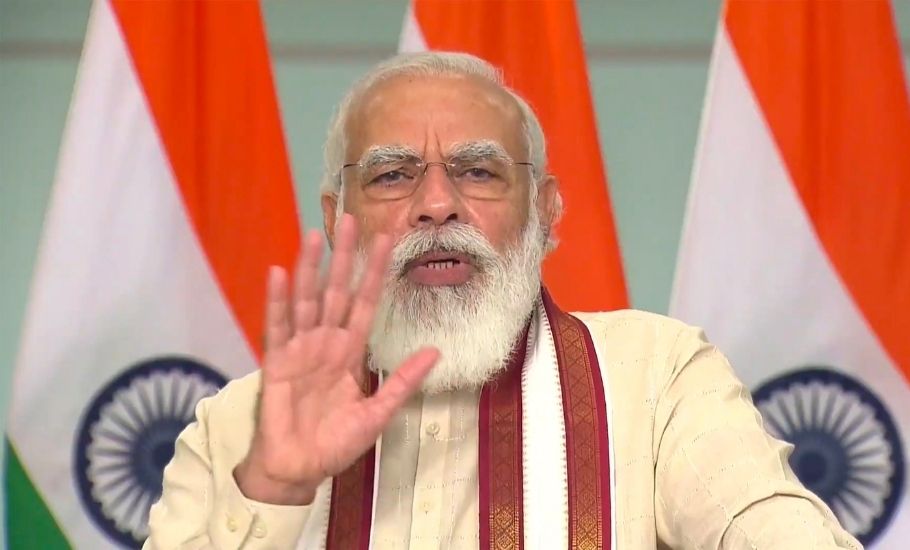 Those burning machines are insulting farmers: Modi
A day after the members of Punjab Youth Congress torched a tractor during protests against the Centre's farm laws in New Delhi, Prime Minister Narendra Modi dubbed such acts an insult to farmers.
"They are insulting the farmers by setting fire to the machines and equipment that is worshipped by them. For years, they said that they will implement MSP, but they never did. This was done by our government as per the recommendation of the Swaminathan Commission," Modi said in a dig at Congress while inaugurating development projects in Uttarakhand on Tuesday (September 29).
"Several reforms, related to farmers, labourers and health, were brought during the recently concluded Parliament session. These reforms will strengthen labourers, youth, women, farmers of the nation. But the nation can see how some people are opposing it just for the sake of it," Modi said.
Related news: Akali Dal to form national front to raise issue of farmers
With the country witnessing massive protests against the three legislations passed by the Centre, in one such protest members of Punjab Youth Congress, set a tractor on fire near India Gate on Monday morning.
Defending the act, Punjab Youth Congress President Brinder Dhillon, had told media that the Opposition needs to make the right kind of noises and can fight on the streets if need be, to draw the attention of the government towards people's problems.
Five people involved in the act were arrested by police later.
Opposition parties including the Congress and Shiromani Akali Dal, a former ally of the BJP are supporting the farmers protests.
While Punjab CM Captain Amarinder Singh staged a sit in in solidarity with the farmers' agitation on Monday, Congress leader Rahul Gandhi, is likely to lead a protest in the state this week against the bills.
The three bills – The Farmer's Produce Trade and Commerce (Promotion and Facilitation) Bill, 2020, the Farmers (Empowerment and Protection) Agreement of Price Assurance and Farm Services Bill, 2020 and the Essential Commodities (Amendment) Bill, 2020 – were cleared by President Ram Nath Kovind on Sunday after being passed in both houses of Parliament amid vehement protests by farmers, especially in Punjab and Haryana.
Related news: Anti-farm bill protesters set tractor on fire near India Gate