The passenger airline business is in disarray and rolling out of COVID vaccines in December last year gives no assurance of a revival of the chronically ailing industry at least in 2021. In fact, the long-distance travel business may not come out of hibernation until 2023 or even 2024, experts suggest.
First things first, there is no evidence to prove vaccination prevents people from spreading the infection, while it definitely makes them less susceptible to the disease. Recent discoveries of more-infectious strains have only made governments impose stricter restrictions on international travel than ease them.
The World Health Organization (WHO) has not been very optimistic about the efficacy of the vaccine in stopping transmission. "It's very important for people to understand that at the moment, all we know about the vaccines is that they will very effectively reduce your risk of severe disease. We haven't seen any evidence yet indicating whether or not they stop transmission," said WHO spokesperson Margaret Harris.
Advertisement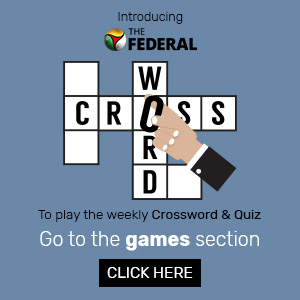 No scope for business recovery
The continuing uncertainty may not give airlines any scope to recover this year, thus pushing the expectations of a revival of global travel to 2022. Unfortunately, not many airline companies have so much time and money to survive for a year more. Most could at the most pull on for a few months. While the companies go bankrupt, thousands of pilots, flight crew and airport workers look at imminent joblessness.
Aviation experts say if the travel business has to pick up, it will on its own without the need for vaccine passport. Governments will ease border restrictions on their own once the vaccine starts bringing down the infection and death rates, they say.
WATCH: Doctors jittery about taking Bharat Biotech's Covaxin
Currently, countries are on their toes as they impose travel restrictions even at the slightest hint of trouble. For example, Australia closed its borders with New Zealand last month after New Zealand reported one instance of community spread. In fact, New Zealand and Australia have declared they won't relax international travel regulations this year. Singapore, Hong Kong, France and Canada aren't willing to ease quarantine measures at all.
"Air traffic and aviation are really way down the priority list for governments," said Phil Seymour, president and head of advisory at UK-based aviation services firm IBA Group Ltd while speaking to Bloomberg. "It's going to be a long haul out of this."
In addition, the speed at which the vaccination programme in rolling out all over the world, the airline industry may have no option but to push their revival plans to the next year. In fact, the long-distance travel business may not come out of hibernation until 2023 or even 2024, experts suggest.
Also read: Airlines want testing to replace quarantine; IATA working with WHO
American Airlines Group Inc on Wednesday warned 13,000 employees they could be laid off, many of them for the second time in six months.
OAG Aviation Worldwide Ltd statistics show the number of active commercial flights all over the world on February 1 is less than half pre-pandemic levels.
Digital travel pass against quarantine
Airline companies have never been happy with strict quarantines that lock up passengers upon arrival for several weeks. The International Air Transport Association (IATA) alternatively suggests a digital travel pass to store passengers' vaccine and testing histories.
"We need to be working on as many options as possible," Richard Treeves, British Airways' head of business resilience, told Bloomberg. "We're hopeful for integration on those apps and common standards."
Meanwhile in India
While the world presents a gloomy picture, India, with rapidly declining COVID infections and deaths, shows promise of a revival of international travel. The Centre has extended ban on scheduled international flights till February 28, travel under 'Vande Bharat Mission' and bilateral "air bubble" agreements continue unhindered.
Currently, India has active air travel deals with 24 countries, including the United States. Last month, flight to and fro to the United Kingdom was resumed after a 16-day suspension because of discovery of new and more virulent strain of coronavirus was found in Britain. Lately, the government has issued guidelines and safety protocols for people travelling from the UK to India.