Before Karan Johar made it a part of his brand, coffee in India meant a relaxed conversation over a steaming cuppa in a Café Coffee Day lounge.
For Indians used to the bustling Indian Coffee Houses and roadside tea stalls, the idea of a quiet, slightly posh outlet where coffee was the secondary item on the menu, was a welcome, if not novel idea.
You could sense that there was something about the place by the way the staff left the patrons alone unless they themselves walked up to the counter to order their favourite mocha or a cappuccino. The unhurried manner of the business turned CCDs into popular hangouts, where people met for conversations, first dates or even games of chess that stretched into eternity.
Advertisement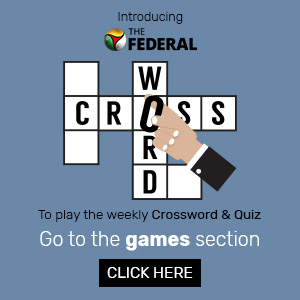 It is an irony then that the owner of a place that was synonymous with a relaxed life, a kind of joie de vivre that comes with the stillness of mind, was going through a period of turbulence; that his mind was neither at peace, nor at rest.
According to police reports, VG Siddhartha, the reluctant entrepreneur who founded the chain and later turned into a brand, has been missing since Monday. Siddhartha, son-in-law of former external affairs minister SM Krishna, had gone for a walk in Mangaluru. When he didn't return, the driver informed the police. Since then, efforts have been on to trace him.
Also read: CCD founder VG Siddhartha goes missing; shares tank 20 pc
Before he went missing, Siddhartha sent a letter to the CCD staff, talking about his financial struggles and inability to make the business succeed. "I fought for a long time, but today I gave up as I couldn't take any more pressure from one of the private equity partners forcing me to buy back shares, a transaction I had completed six months ago by borrowing a large sum of money from a friend. Tremendous pressure from other lenders led to me succumbing to the situation," he wrote in the letter.
Failure is a continuous process. It starts insidiously without too many signs or symptoms and then turns into something so gigantic that it becomes difficult to deal with. From his business history, it is clear that CCD was always under a lot of financial stress.
In his reported note to the staff, Siddhartha said he failed to create a profitable model despite best efforts.
So, prima facie, this is what seems to have happened: As the debts kept mounting, Siddartha, like all entrepreneurs who believe a turnaround is just around the corner, kept investing more and more into the business by borrowing from lenders. And, since the promised returns were nowhere on the horizon, lenders would have become impatient and may have been asking him to buy back their investments.
The tipping point must have been Siddhartha's failure to sell a stake in his company. In June, the Economic Times had reported that soft drink giant Coca-Cola has entered into exclusive talks with CCD for picking up a stake in the chain. The report was denied by Coca-Cola. Eventually, nothing more was heard of the deal.
What made Siddartha, as he wrote in the reported note, give up?  Debts were mounting, the business was just not turning profitable, lenders were at his throat, his reputation was at stake—he feared being called a cheat, and his efforts to bring in more money for the business had failed. In short, he was caught in a web of debts, with no hope.
Most businesses, studies have indicated, fail within the first 18 months. The ones that survive the initial challenges go on to break even or turn profitable. So, the fact that Siddhartha continued to invest in the business for more than two decades is testimony to its viability and intent. His failure may have more to do with the inability to deal with competition in the coffee chain market and the emergence of tea chains as an alternative to the quiet, relaxed place that CCD once was.