The episode involving arrest of a Mumbai police officer Sachin Vaze in the seizure of an SUV at Mukesh Ambani's residence has brought the ruling Shiv Sena in Maharashtra directly in conflict with BJP at the Centre. The Sena on Monday (March 15) said the officer's arrest was an "insult" to the Maharashtra Police.
The 'Saamana,' the Sena mouthpiece, alleged Assistant Police Inspector Sachin Vaze's arrest and subsequent action by Central probe agencies was deliberate. It alleged the arrest was "surprising" especially when the investigative capabilities and bravery of the state Police are acknowledged around the world.
"If Vaze was guilty in the case, the Mumbai police and the Maharashtra Anti-Terrorism Squad were capable to act against him," said the Saamna editorial. But, the central probe agency (NIA) did not want that to happen, it added.
Advertisement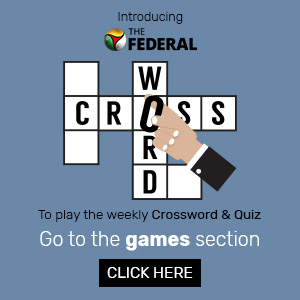 Also read: Mujahideen member a key suspect in Ambani bomb scare case
It sought to link the Vaze episode to the arrest of Arnab Goswami of Republic TV. "Since Vaze had arrested Arnab Goswami in the Anvay Naik suicide case, he was on the "hit-list of the BJP and the Centre."
The National Investigation Agency arrested Vaze on Saturday (March 13) in its probe into the recovery of a Scorpio containing 20 gelatin sticks near Ambani's house in south Mumbai on February 25.
Vaze, known as an "encounter specialist" is known to have eliminated 63 alleged criminals. He is also being linked to the murder of Thane-based businessman Mansukh Hiran, who was in possession of the SUV. Hiran was found dead in a creek in Thane district on March 5.
Meanwhile, a white vehicle seen trailing the explosive-laden SUV and a threat note on February 25 was allegedly being used by Mumbai Police's Crime Investigation Unit (CIU) led at the time by Vaze, The Indian Express quoted sources in the NIA.
Also read: Ambani security threat case has a Tihar connect
On Sunday, a special NIA court remanded Vaze in the agency's custody for 12 days. The NIA reportedly told the court that they had received inputs about Vaze's involvement in placing the gelatin sticks in the SUV, and claimed that he had confessed.
An NIA official told the paper that the white vehicle was found parked inside Mumbai Police's headquarters and that it was handed over to the NIA upon request.