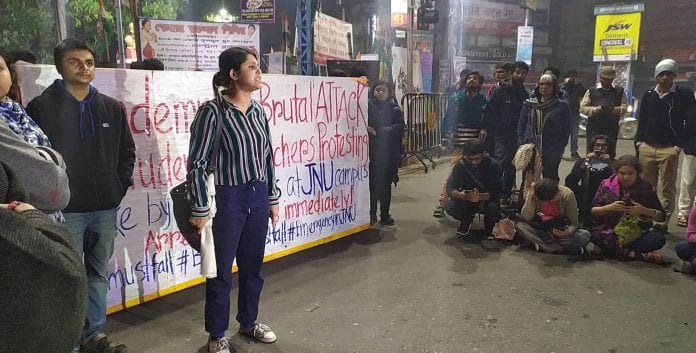 Hours after students of New Delhi's Jawaharlal Nehru University were attacked by a mob of masked goons on Sunday (December 5), protests erupted at several educational institutions across the country in solidarity with those injured in the violence.
Students of the country's premier institutions including IIT Bombay, Aligarh Muslim University and Jadavpur University have condemned the violence against the students of JNU on campus.
Also read: 100-odd masked goons unleash terror on JNU students, teachers
Advertisement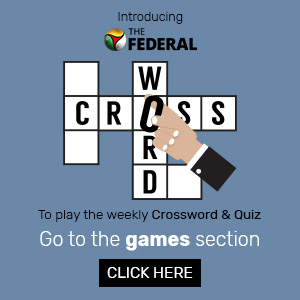 According to the latest reports, students of JNU were protesting outside the campus and in front of the Delhi Police Headquarters at ITO.
IIT Bombay students in their statement said that such an act of terror has no place in any civilised world, least of all in the sphere of learning.
They said, "We, IIT Bombay for Justice would like to extend full support and solidarity with faculty and students of JNU who have been subjected to unprecedented violence and terror in the evening of 5th January 2020 at the hands of hooded-armed mobs."
The members of IIT Bombay for Justice also expressed concern for the safety of students in university campuses as in the recent past they've been turning into sites for violence.
"The thought that we could very easily have been in their place haunts our minds. We condemn this dastardly act on the most severe terms possible," they said.
Students of Kolkata's Jadavpur University (JU) too took out a protest rally in solidarity with the students and faculty members of JNU.
Around 60-odd students participated in the protest march that began from Gate 4 of the University till a BJP party office near Sulekha.
Also read: JNU alumni Jaishankar and Sitharaman condemn violence on campus
"At very short notice, we gathered here on campus. Besides students, former students and others who were aware of the situation in JNU also joined our rally," Navamita Chandra, a former film Studies student of JU, told The Federal.
Citing examples of police action taken during protests in AMU and the assault of students from Jamia Milia Islamia University, IIT-B protestors said, "University campuses have turned war zones. In this situation, we strongly condemn these acts of hooliganism inside university campuses. We should never forget the purpose of our education which is not to spread hatred or violence but to propagate acts of love and sympathy that would let us strive for humanity.
Students at Aligarh Muslim University took out a peaceful candlelight march and called for a protest against the violence on Monday (December 6).
Also read: Thugs, fascists, storm troopers: Oppn slams govt on JNU 'terror attack'
"On behalf of teaching community and AMU fraternity, Aligarh Muslim University Teacher's Association (AMUTA) expresses its shock and vehemently condemns the barbaric act carried out by ABVP goons in presence of mute police against JNU students and teachers and stands in solidarity with JNUSU and JNUTA," AMUTA said in a statement.
Members of the teachers association have also demanded from the President of India, Government of India and Chief Justice of India, strict action against the attackers.
They said, "AMUTA believes in tolerance, mutual self-respect and peace. Such an act is unacceptable and against the law of the land."
Students of the Film and Television Institute of India (FTII) also staged a protest and held a demonstration outside the gate of the premier film institute, holding banners with the message "FTII stands with JNU, condemns the violence of ABVP Goons."