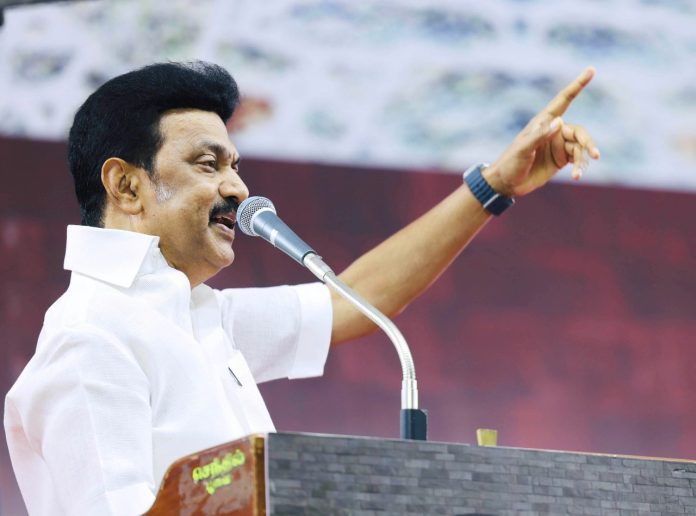 M K Stalin, the Chief Minister of Tamil Nadu, has accused saffron party functionaries of spreading "lies" about attacks on migrant workers in the state as a consequence of his recent appeal for opposition unity to remove the ruling BJP from power at the Centre next year.
In his "Ungalil Oruvan" question and answer series, the chief of the ruling DMK asserted no migrant worker in the state has been assaulted as alleged.
திட்டமிட்டு பரப்பப்படும் போலிச் செய்திகள் – தொடர்ந்து அதிகரிக்கும் சிலிண்டர் விலை – தில்லி துணை முதலமைச்சர் கைது உள்ளிட்ட உங்களின் கேள்விகளுக்கு #UngalilOruvanAnswers pic.twitter.com/YxiqcDu5Wr

— M.K.Stalin (@mkstalin) March 9, 2023
Many such workers were employed in Tamil Nadu for a long time and never have they faced any issues, he said.
Also Read: Deft handling by Stalin, Nitish govts helps cool down TN migrants issue
"Some have been preparing fake videos and spreading lies. The BJP functionaries in north India have done this with an agenda. You will understand the conspiracy behind doing so, if you notice that such lies were spread the very next day I highlighted the need for political organisations opposed to the BJP joining hands at the national level," he said.
At his birthday rally here on March 1, attended by leaders including Congress president Mallikarjun Kharge, Stalin had stressed for opposition unity to defeat the BJP in the 2024 Lok Sabha polls.
Also Read: Man arrested from Jamui for fake videos of attacks on Bihar migrants in TN
The CM said that soon after he received information about the alleged attacks, he enquired if the migrant workers were targeted anywhere in the state and it emerged that it was not the case.
"I have informed Bihar chief minister Nitish Kumar that not even a small irritation has been caused (to the workers)," he said, adding the official delegation from that state which had visited TN over the issue has returned with satisfaction.