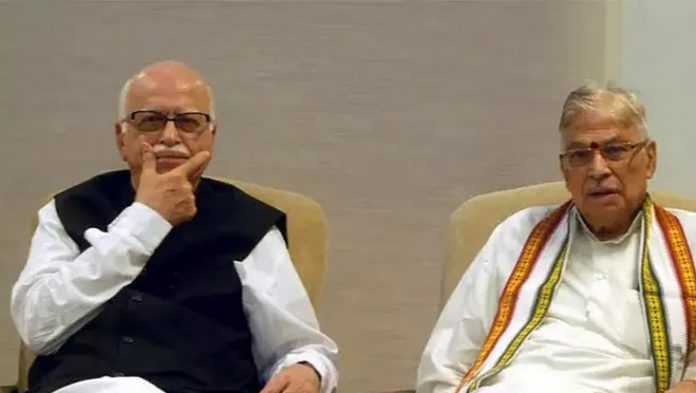 A Special CBI court has acquitted all key accused in the Babri Masjid demolition case, 28 years after the 16th century disputed structure was demolished by a mob in Uttar Pradesh's Ayodhya town, on the grounds of "insufficient evidence".
The key accused included BJP leaders LK Advani, Murli Manohar Joshi and Uma Bharti and several leaders affiliated to saffron outfits.
In a hearing that lasted just about 10 minutes, the court ruled the CBI had not been able to establish charges against the accused.
Most of the senior leaders among the 32 accused such as LK Advani and Murli Manohar Joshi were not present in the Lucknow court but marked their presence via video conference.
The 32 accused faced charges under several sections of the IPC, including criminal conspiracy, rioting, promoting enmity between different groups and unlawful assembly.
Special judge SK Yadav said the Babri mosque demolition was not planned, and that there was no adequate evidence against the accused. He said the court can't probe the authenticity of audio, video evidence provided by the CBI.
The special judge said those who climbed the dome were anti-social elements.
"The court said the Rashtriya Swayamsevak Sangh (RSS) and the Vishwa Hindu Parishad (VHP) did not have a role in the demolition. It was carried out by mischievous elements," defence lawyer Manish Tripathi said as he gave details of the court verdict.
"The CBI court has acquitted all 32 accused in the Babri Masjid demolition case. This ends the long pending dispute related to the December 6, 1992 incident," said lawyer KK Mishra who is representing 25 out of 32 accused in the case.
During the proceedings of the trial, the CBI produced 600 documentary evidences against the accused and around 351 witnesses testified in the special court in Lucknow.
A day before the verdict (September 29), one of the main litigants, Iqbal Ansari, had demanded acquittal of all the accused to maintain communal harmony in the country. But Haji Mehboob, also a litigant of the title suit, demanded the court to accord the strictest punishment to the accused.
On Tuesday, Vinay Katiyar, former BJP MP and an accused, said he was ready to accept whatever the court would decide. "The Supreme Court has settled the dispute over Ram Janmabhoomi, so this case should also end as the fight was for the Ram temple," said Katiyar.
The UP Police have issued a high alert across the state in view of the verdict, said senior police officers.