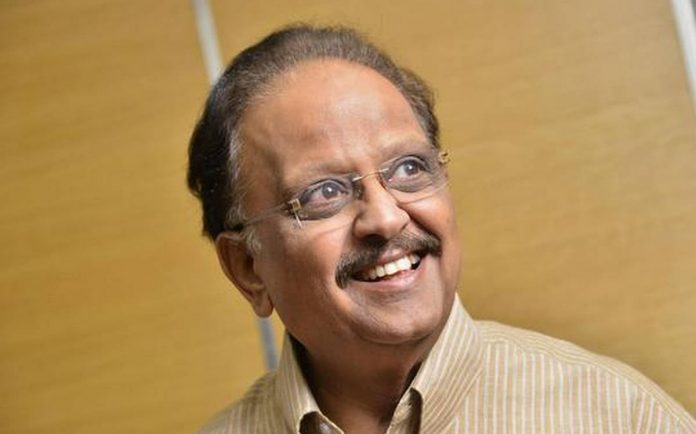 Seven people, including late playback singer S P Balasubrahmanyam (SPB), former prime minister of Japan Shinzo Abe and sculptor Sudarshan Sahoo, have been conferred the Padma Vibhushan this year.
SPB died at a Chennai hospital on September 25 last year due to complications caused by COVID.
Dr Belle Monappa Hegde from Karnataka (medicine), Narinder Singh Kapany (posthumous,  science and engineering), USA; and Maulana Wahiduddin Khan (spiritualism) and B B Lal (archaeology) of Delhi are the others who will be awarded the country's second-largest civilian honour, the Union home ministry said on Monday (January 25).
Advertisement
Also read: Leaders return Padma awards; Punjab tells Centre to end farmers' protest
The government announced that the Padma Bhushan will be given to 10 people — singer K S Chithra (art) from Kerala; late Congress leader Tarun Gogoi (posthumous, public affairs) from Assam; Chandrashekhar Kambara (literature and education) from Karnataka; Sumitra Mahajan (public affairs) from Madhya Pradesh; Nripendra Misra (civil service) from Uttar Pradesh; late Lok Janshakti Party leader Ram Vilas Paswan (posthumous, public affairs) from Bihar; late  Keshubhai Patel (posthumous, public affairs) from Gujarat; Kalbe Sadiq (posthumous, spiritualism) from Uttar Pradesh; Rajnikant Devidas Shroff (trade and industry) from Maharashtra and Tarlochan Singh (public affairs) from Haryana.
Also, 102 people, including singer Bombay Jayashri (Tamil Nadu), sportspersons P Anitha (Tamil Nadu) and Mouma Das (West Bengal), and Zoho Corporation CEO Sridhar Vembu (trade and industry) from Tamil Nadu, will be awaded the Padma Shri.
Rangasami Lakshminarayana Kashyap (art) from Karnataka; Solomon Pappaiah (literature and education – journalism) from Tamil Nadu; Pappammal (agriculture) from Tamil Nadu; K K Ramachandra Pulavar (art) from Kerala; Balan Putheri (literature and education) from Kerala; Dr Dhananjay Diwakar Sagdeo (medicine) from Kerala; besides sportspersons Anshu Jamsenpa (Arunachal Pradesh), K Y Venkatesh (Karnataka) and Madhavan Nambiar (Kerala) have also been named as the recipients of the award this year.
Colonel B Santhosh Babu, the commanding officer of the 16 Bihar regiment, who was among the 20 Indians who lost their lives in a clash with Chinese troops at the Galwan valley in June last year, has been awarded the Maha Vir Chakra, the second-highest military honour, posthumously. Five other soldiers who were part of Operation Snow Leopard at the valley will receive the Vir Chakra. Four of them will be given the honour posthumously.
Also read: Ilayaraja leaves Prasad Studios with Padma award and a thousand melodies
The President's Police Medal for Gallantry (PPMG) has been given to Central Reserve Police Force (CRPF) assistant sub-inspector Mohan Lal posthumously. Lal was among the 40 jawans killed in the terrorist attack on a CRPF convoy at  Pulwama on February 14, 2019.
Besides, over 900 personnel of various state police and the central armed police force were also given medals, including 207 for gallantry.