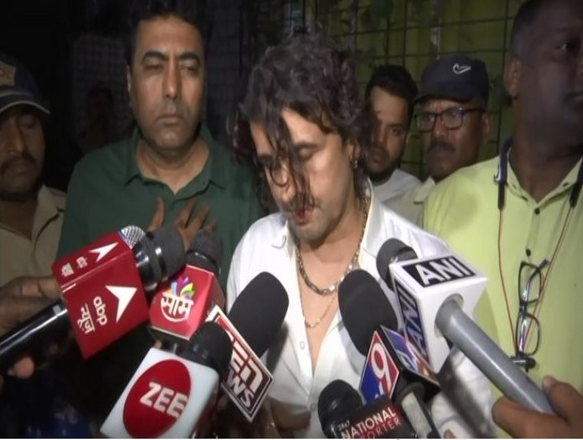 Two members of playback singer Sonu Nigam's team were injured when a scuffle broke out over taking a selfie with the celebrity at an event in Mumbai's Chembur on Monday (February 20) night.
The incident took place around 11 pm when Nigam was in suburban Chembur to attend a music festival, a police official said.
While leaving the venue, a group of fans approached the singer for a selfie when his two colleagues – his team member Rabbani and his bodyguard Hari – intervened.
Both colleagues of Nigam were manhandled by the fans, leading to one of them receiving minor injuries, said the official. A video of the incident later surfaced on social media platforms.
"After the concert, I was coming down from the stage when a man held me. Then he pushed Hari and Rabbani who came to save me. Then I fell on the steps. Rabbani could have died today if there were some iron rods lying down. He was pushed in such a way….you could see in the video…even I was about to fall," the singer told ANI.
Stating that he has filed a complaint on the matter, the singer said that "people should think about the consequences when they try to get a selfie or pictures forcefully" adding that "there was a commotion, dhakka mukki, arrogance…" to get that selfie with him.
Mumbai police have also filed a case against one of the persons who allegedly manhandled Nigam's colleagues. The accused has been identified as one Swapnil Phaterpekar.
"I have talked to Sonuji. Till now, we haven't found any such evidence. The accused wanted to take a selfie or he may have tried to garner some media attention…we would investigate further to ascertain the cause," DCP Hemrajsingh Rajput told reporters.
No arrests, however, have been made so far.
(With inputs from agencies)