They came, stayed and conquered. The women at Shaheen Bagh in New Delhi have conquered the threatening voices, acrimonious sloganeering and the Ruling party's unceasing verbal attacks.
The indefinite sit-in protest called by thousands of women at Shaheen Bagh ever since the passage of Citizenship Amendment Bill (CAA) on December 16, has emerged as the epicentre of anti-CAA protests.
While the protests have triggered a political turmoil in the country, not much has changed at the protest site. In fact, a festival of sorts is underway at Shaheen Bagh with musicians, comedians and actors across India lining up to perform at the site.
Advertisement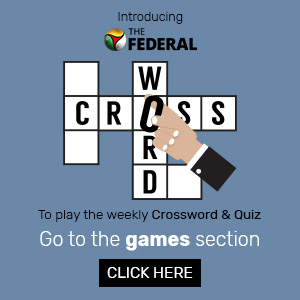 The spontaneous festival 'Artists against communalism', began on February 2 and will continue till February 8. Many artists including Singer Prateek Kuhad, classical singer Shubha Mudgal, Gully boy fame music director, Ankur Tewari, Rajasthani folk troupe Kutle Khan, indie rock bands like Peter Cat Recording Co. and Moongphali, Anushka Manchanda, Netflix star Kusha Kapila etc are part of this week-long festival.
On Tuesday (February 4), the video of Shubha Mudgal performing at the demonstration site went viral prompting many reactions.
Incredible energy this evening at Shaheen Bagh with Shubha Mudgal, on the third day of #artistsagainstcommunalism @smudgal #ShaheenBagh pic.twitter.com/MXDqr9QrhK

— Shylaja Varma (@ShylajaVarma) February 4, 2020
Kapila opened the festival on February 2, where an interactive theatre experience took place.
Recently, India's top comedians also organised a show in Mumbai on 30th January to raise funds for peaceful anti-CAA protests.
Also read | Burqa-clad woman, identified as YouTuber Gunja Kapoor, detained at Shaheen Bagh

Politicians hate spill
Last week, BJP leaders Anurag Thakur and Parvesh Verma were banned from campaigning for three days, after their provocative statements during an election rally. Thakur, who was campaigning for BJP candidate Manish Chaudhary, was seen chanting "desh ke gaddaron ko" in a viral video, to which the crowd replied "Goli Maaro Saalon Ko (Shoot the traitors)."
Verma too had made controversial remarks, claiming those who have staged month-long protests at  Shaheen Bagh "will enter your houses, rape your sisters and daughters."
On Februray 1, Uttar Pradesh Chief Minister Yogi Adityanath too spoke in the favour of using bullets to tackle protesters.
(With inputs from agencies)