The Prime Minister of India rarely gets teary eyed, especially as he has to show himself to be a pillar of strength in the world's largest democracy. Prime Minister Narendra Modi on Tuesday (February 9) was barely able to hold back his tears, pausing twice to sip water, as he spoke of his association with Congress leader Ghulam Nabi Azad who retires from his Rajya Sabha term this month.
The tenures of three other Rajya Sabha MPs from Jammu and Kashmir — Shamsher Singh (BJP) Nazir Ahmed Laway and Mohammad Fayaz (both from PDP) – are also ending.
It was not the first time the PM was overcome with emotion inside Parliament.
Advertisement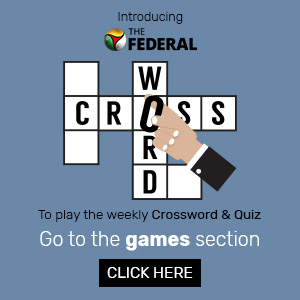 Also read: Foreign conspiracy against Indian tea: Modi in Assam 
Modi had broken down while addressing BJP MPs at the parliamentary party meeting in 2017, the first after the ruling party won a sixth straight term in Gujarat after a bitterly-fought assembly election. The mere mention of 'Gujarat' had brought tears to Modi's eyes, not once but thrice as he recounted his journey from his home state to the Prime Minister's office.
That was the second time since 2014 that Modi broke down in Parliament. In May 2014, he choked with emotion and wept after being elected leader of the BJP parliamentary party. He recalled how former PM Atal Bihari Vajpayee had praised him after the BJP won a majority in Gujarat in the 1990s.
Tuesday's incident was unique: Modi talked about a non-BJP leader, a Muslim from Kashmir. Old timers covering politics took time to recall the Modi-Azad equations in the backdrop of the bitter ties their respective parties share. Some said by sounding "over-emotional" Modi was dropping hints for the so-called G-23 Congress detractors that his party values as the "anti-dynasty lobby" within the Congress.
Azad was one of the 23 leaders who had appealed to the Congress leadership to conduct organisational polls to choose a "full-time and active" party head.
Also read: How much for defence? FM's blank shot keeps everyone guessing
In the debate on the motion of thanks to the President's address, Azad's speech reflected his self-control, his words never going beyond the parliamentary etiquette of criticising an elected MP or a minister. He was humble enough to acknowledge the successful conduct of J&K district council polls while forcefully and decently amplifying his party's stand on the farmers' protest. "There should be no ego in reviewing laws," Azad had said, his eyes riveted to the PM's visage on the other side of the aisle, as if judging Modi's response.
"I would consider him (Azad) a true friend," Modi said and referred to the 2006 terror attack in Kashmir. Both were CMs then, Azad helming Kashmir and Modi, Gujarat. Terrorists had lobbed a grenade at a bus carrying tourists from Gujarat at Batpora, Zakura, in Srinagar that day. The bus was on its way to Mughal Gardens, Srinagar. Four tourists were killed and six others were injured in the attack. On February 9, Modi recalled how Azad personally took charge to arrange for the safety and security of the tourists.
On a few occasions, Modi has let his ties with Azad known. For instance, in March last year, while listening to the government's beneficiaries of Jan Aushadhi scheme from Kashmir via videoconferencing, a beneficiary, Ghulam Nabi Dar, spoke highly of the scheme. "Ghulam Nabi saheb, I have a friend in Delhi with the same name as yours. When I meet Ghulam Nabi ji next, I will tell him that I got a chance to meet a Ghulam Nabi, in a true sense, in Pulwama," Modi responded, his reference was all too clear.
Then in August 2017, while welcoming Vice President of India and Chairman of Rajya Sabha Venkaiah Naidu in the upper house, Azad as leader of Opposition heaped praise on Modi, congratulating him for underlining that a leader must follow the tradition set by his or her predecessor and improve it. Significantly, the PM had made that statement a day before.
On February 9, Azad in his brief speech on his retirement seemed to draw a line for the BJP. The senior Congress leader said, "I am among those fortunate people who never went to Pakistan. When I read about circumstances in Pakistan, I feel proud to be a Hindustani Muslim. If any Muslim should feel proud in the world, it should be the Indian Muslim. Over the years, we have seen how Muslim countries from Afghanistan and Iraq have got destroyed. There are no Hindus or Christians there — they are fighting among themselves," he added.
Be that as it may, the Modi-Azad chemistry displayed in full public view has only reinvigorated the spirit of India – an India where the ruling party continues to battle its image of being "anti-minorities," anti-farmer" and majoritarian.