Plans are afoot by the central government to reopen schools, in green and orange zones in a staggered manner, by July.
Reports said the Centre will release guidelines in this regard, after consulting with the ministries of health and home affairs.
Related news: New mess rules, fresh assemblies among HRD's fresh norms for schools
Advertisement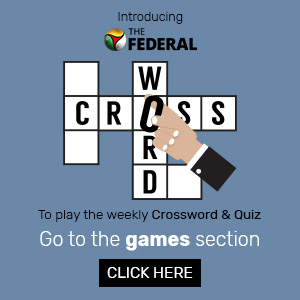 According to reports, while the government plans to allow only 30 per of students at a time in schools, older children in classes 8 to 12 will be the first to be called, to ensure compliance of COVID-19 safety guidelines and keep younger ones from the risk of infection.
As per NCERT's draft guidelines, the younger students in pre-primary and primary classes will be called after schools reopen fully.
According to Indian Express, the HRD Ministry is working with the National Council of Educational Research and Training (NCERT) to chalk out basic guidelines for reopening of schools.
Quoting ministry officials, the IE said students in the age group of six to 10 years, studying in classes 1 to 5 are unlikely to go back to school for the next three months.
The opening of schools for senior students, however, will be in a staggered manner.
"All students of all senior classes will not be called together. They will arrive in batches over a few days so that the school administration has time to brief them on the new seating arrangement and new rules of school life," a senior official told IE.
Related news: Pending board exams to be held in schools: HRD
The new norms at school will make social distancing and spacing between seats – at least of six feet- mandatory. While wearing masks will be compulsory for students, canteens and morning assembly will be banned for the time being.
Classrooms will be constantly sanitised, hand sanitisers would be made available at different locations of the school campus and crowding will be avoided. Parents also wouldn't be allowed inside the school campus, the IE report said.
The Centre's plan follows the decision of a few state governments like Maharashtra, Sikkim and Tripura to resume classes in a staggered manner from mid-June.
Related news: Schools to reopen in June in Maharashtra, Sikkim, Tripura