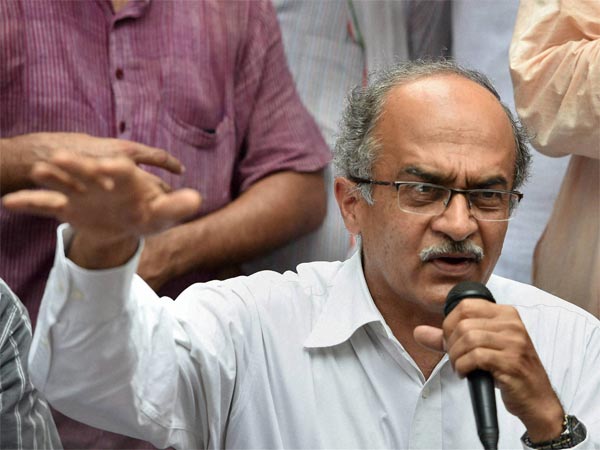 The Supreme Court on Monday (August 10) did not accept activist Prashant Bhushan's regret over his comments that chief justices are corrupt.
The court said it needed to examine if the comments amounted to contempt of court.
"We need to check whether statements made regarding corruption amounts to contempt of court. Thus we need to hear the matter," said the Supreme Court, NDTV reported.
Advertisement
Bhushan, who is also a lawyer, is facing the contempt case for stating in an interview to the Tehelka magazine in 2009 that half of the 16 judges in the Supreme Court were corrupt.
He is also facing another contempt case for his recent tweets on the Supreme Court and against chief justice of India SA Bobde.
In one of his tweets on June 27, he talked about the "destruction of democracy" under the last four chief justices and in another tweet two days later on June 29, he commented on the chief justice Bobde astride a high-end motorcycle.
On his comments about the chief justice, the Supreme Court, according to NDTV, said, "There is a line between free speech and contempt… There is freedom of speech and expression and then contempt."
Bhushan had expressed his regret over the corruption comment during the previous hearing. He had said he had used the term in a "wide sense" to mean "lack of propriety".
"What I said caused hurt to any of the them ( CJIs) or to their families in any way, I regret," NDTV quoted from his statement.
The court has scheduled the next hearing in the case for next Monday.