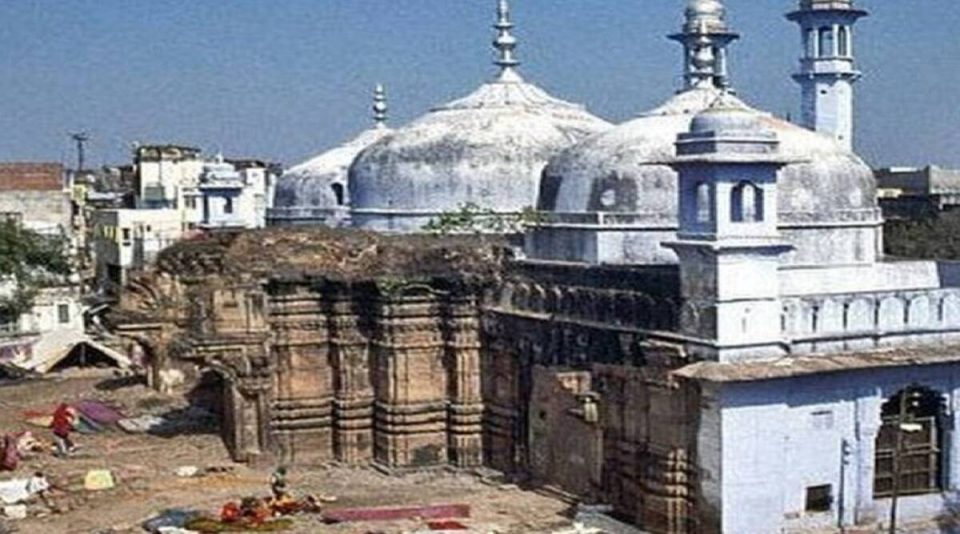 The Supreme Court on Friday transferred the Gyanvapi mosque case to the court of the Varanasi district judge, saying that a "more mature" and "seasoned hand" should hear the case.
Hindu groups had moved a Varanasi court demanding worshipping rights inside the mosque claiming that it was built on the ruins of an old temple.
The Varanasi court had ordered a videography survey and it was reported that a Shivling had been found in a pond inside the mosque's compound.
Also read: SC on Gyanvapi: Protect Shivling, but don't stop Muslims from namaz
Anjuman Intezamia Masjid Committee, which managed the mosque, had approached the Supreme Court against the Varanasi district court order directing videographic survey of the mosque complex.
Senior advocate Huzefa Ahmadi, appearing for the mosque committee, told the apex court that all the orders passed by the trial court had the potential to create great "public mischief".
"We cannot guide a District judge. Let them handle it, they have enough experience at the bench. We cannot command him to hear it in this way or that way," the Bar & Bench quoted the SC as saying.
"A slightly more seasoned and mature hand should hear this case. We're not making aspersion on trial judge. But more seasoned hand should deal with this case and it'll benefit all parties," the bench said.
"Having regard to the sensitivity of this civil suit, this case before the civil judge Varanasi shall stand transferred and be heard by a senior and experienced judicial officer of UP Judicial services. Thus case transferred from Civil Judge (senior division), Varanasi to District Judge, Varanasi. The application filed by plaintiff under O7 R11 CPC shall be decided on priority by the District Judge on transfer of suit," the court ordered, according to a report in Bar and Bench.
The SC also noted that the details of the videographic survey should not be leaked to the press.
"We are here in a joint mission to preserve a sense of unification in the country. Once commission report is there, there cannot be selective leaks. Do not leak things to the press. Only judge opens the report," the bench was quoted as saying by Indian Express.
One of the survey commissioners who was entrusted by the Varanasi court to do the survey had been removed by after it found that he was responsible for the leaks to the press.
Meanwhile, the Friday namaz at the Gyanvapi mosque passed off peacefully amid tight security arrangements. Earlier, the Anjuman Intazamiya Masajid Committee had appealed to the devotees not to come in large numbers to offer prayers in view of the the wazookhana (place where the devotees wash themselves) being sealed.
(With agency inputs)