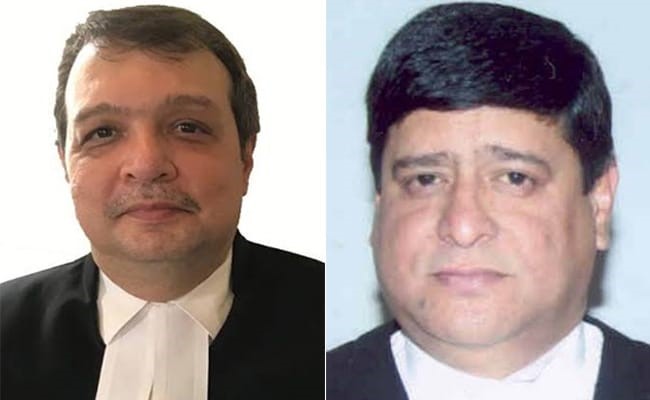 SC gets two more judges to reach its full sanctioned strength of 34
The Supreme Court will get two more judges which will take the strength of the top court to its full sanctioned strength of 34.
The Union Law Ministry has announced the appointments of two judges, Gauhati High Court Chief Justice Sudhanshu Dhulia and Justice Jamshed B Pardiwala of the Gujarat High Court to the Supreme Court, on Saturday (May 5) in separate notifications.
Just a few days earlier, the Supreme Court Collegium headed by CJI N V Ramana had recommended their names. In fact, Justice Pardiwala is in line to become the Chief Justice of India upon retirement of Justice P S Narasimha as CJI in May 2028. He will have a tenure of about two years and three months as top judge of the country.
Justice Pardiwala was born in Mumbai and went to St Joseph Convent School in his hometown Valsad, Gujarat. He graduated from J P Arts College, Valsad, and secured a Law degree from K M Mulji Law College, Valsad, in 1988. Justice Pardiwala will be the fourth Parsi to be part of the Supreme Court. He is a fourth generation legal professional in his family. His father, Burjor Cawasji Pardiwala, a lawyer, had briefly served as the Speaker of the Seventh Legislative Assembly of Gujarat.
Also read: Three women among nine sworn in as Supreme Court judges
While Justice Dhulia, who comes from Madanpur village in Uttarakhand's Pauri Garhwal district, had done his early education in Dehradun and Allahabad and is an alumni of Sainik School, Lucknow. He completed his graduation and Law from Allahabad University.
The grandson of a freedom fighter who took part in the Quit India Movement, he had joined the Bar at Allahabad High Court in 1986 and shifted to Uttarakhand on its formation in 2000. He was the first Chief Standing Counsel in Uttarakhand HC and was later an Additional Advocate General for Uttarakhand government. Designated as a senior advocate in 2004, he was elevated as Uttarakhand HC judge in November 2008 and went on to become Chief Justice of Gauhati High Court in January 2021.
The two judges are expected to take oath early next week.