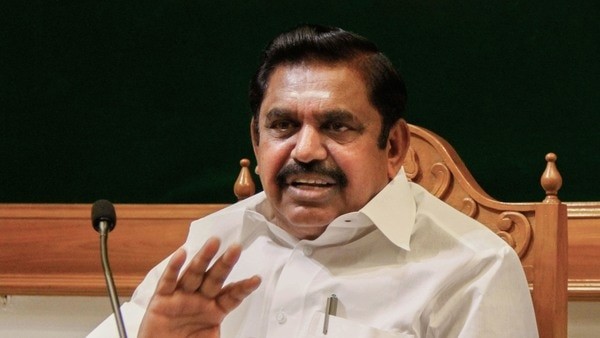 The Tamil Nadu government has extended the retirement age of government employees from 59 years to 60, and has also decided to promote class 9, 10 and 11 students to the next class without an exam, ANI reported.
Chief Minister Edappadi K Palaniswami made the two announcements in the assembly on Thursday (February 25).
Also read: RTI reply reveals funds allotted for people in TN COVID isolation centres not spent fully
Advertisement
The CM said the increase in retirement age applies to all government employees, including employees of local bodies and government undertakings who were to retire on May 21, 2021. The CM recalled that his government had increased the age from 58 years to 59 in May last year during the peak of the pandemic.
The decision on students of 9, 10 and 11 was made in view of the novel coronavirus pandemic, he said. The state Education Department is yet to issue such notice to the schools across the state. The state will, however, conduct exams for class 12 for which a timetable has been released by the Directorate of Examinations.
The exams will be conducted between May 3 and May 21. The state board exams are usually held in March but are deferred to April this year due to the Covid-19 situation. The state schools, which closed due to the pandemic in March 2020, reopened for classes 10 and 12 on January 19.
The state government decision to extend the retirement age last year had invited criticism from experts who said the government was only 'postponing' its financial burden. In the 2020-21 budget, the state was estimated to spend ₹1.36 lakh crore towards payment of salaries, pensions and interest. And this was 13.2 per cent higher than the revised estimate of the previous financial year, which stood at ₹1.20 lakh crore.
Also read: With Budget push, EPS goes whole hog on infra projects in TN
With the revenue declining in the previous financial year, the government had to borrow from various sources to pay salaries, pension and also spend on the health and welfare department to prevent the spread of COVID-19. Deputy Chief Minister O Panneerselvam, who also holds the finance portfolio, said the COVID-19 pandemic caused a sharp drop of revenue, but expenditure levels had to be enhanced to protect people's welfare.
"It is completely unavoidable that the government had to resort to borrowings resulting in a higher fiscal deficit," said Panneerselvam, while announcing the state budget on February 23.
Taking a cue from the state government's extension of the retirement age last year, the faculty of state universities demanded that their retirement age be extended from 60 to 65, as per UGC norms.
It has been a long-standing demand of state university teachers to extend their retirement age on par with central government employees but in vain.