Commenting on the political crisis in Rajasthan senior Congress leader, Shashi Tharoor on Tuesday (July 14) said he was sad to see Sachin Pilot "leave" the Congress.
The Thiruvananthapuram MP said that he considered Pilot as "one of our best & brightest" and that instead of "parting", the former Rajasthan deputy chief minister should have joined the effort to make the party a more effective instrument for "his and our dreams".
Advertisement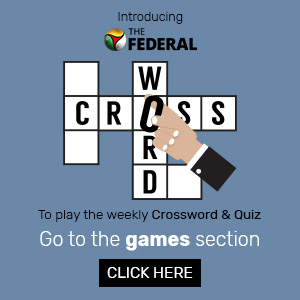 I am sad to see @SachinPilot leave @INCIndia. I consider him one of our best & brightest, and wish it had not come to this. Instead of parting, he should have joined the effort to make the Party a better& more effective instrument for his, and our, dreams.

— Shashi Tharoor (@ShashiTharoor) July 14, 2020
However, when asked on Twitter whether Pilot had left the party, Tharoor said, "Not formally. I certainly hope that reconciliation is still possible. The events of the last few days led me to draw an obvious inference."
"If he returns to the fold & works for a revived &reformed @incIndia, he would be more than welcome," Tharoor said.
The Congress on Tuesday cracked the whip on dissident leader Pilot, stripping him of the posts of deputy chief minister and the party's Rajasthan unit president for revolting against Chief Minister Ashok Gehlot.
The decision was taken after Pilot skipped two meets of party legislatures.
The crisis escalated after he was probed of his attempts to destabilise the Gehlot government. Pilot claimed that he had the support of 30 MLAs which was enough to topple Gehlot's government. The team was staying at a hotel in Jaipur.
With all eyes on the rebel Congress leader's next political move, several senior BJP leaders from Rajasthan said that their party's doors were open for anybody who expresses trust in its ideology.
"If anybody with a mass base joins the BJP or any political party, everybody welcomes him. Expressing trust in our ideology, if anybody joins us we will welcome him with open arms," said Union Minister Gajendra Singh Shekhawat.
Taking a dig at the crisis-hit state government in Rajasthan, Shekhawat said that the dispensation is on autopilot as the chief minister is "busy chasing a Pilot".
Sad to see Rajasthan Govt. on auto-pilot because the CM is busy chasing a Pilot.#RajasthanPoliticalCrisis

— Gajendra Singh Shekhawat (@gssjodhpur) July 13, 2020
Though the BJP has made no official comment about any political negotiation with rebel Congress leader Sachin Pilot, sources said he has spoken to some leaders from the saffron party.