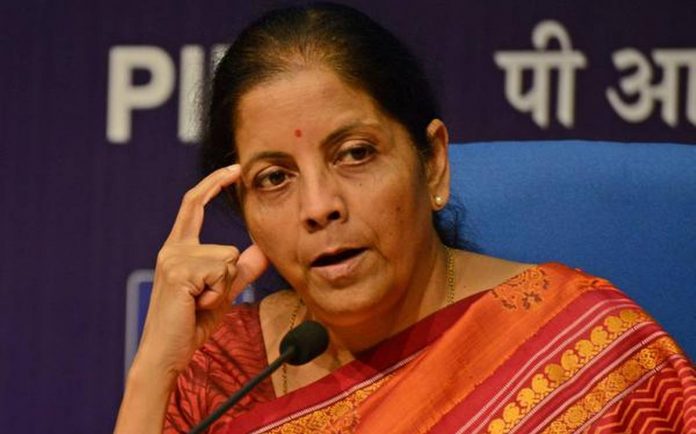 Economic activity that was badly affected by COVID-19 is picking up with production increasing substantially in the past couple of weeks, capacity utilisation reaching almost pre-pandemic levels and core industries seeing strong demand, finance minister Nirmala Sitharaman has said.
Workers who had migrated during COVID are returning. Some companies are even spending from their own pocket to bring them back, she said. Exports have grown in some industries, while sectors that are labour-intensive such as textiles and hosiery are now performing at full capacity, Sitharaman said in an interview to The Indian Express.
Related News: Not being risk averse in the face of COVID-19, says Sitharaman
Advertisement
"I had a big industry leader call me — he is not in India but has units here. When I was telling him what I have heard from industry here, he said it matches with what he wanted to report about his units," she said.
She said the most heartening thing is that the spread of COVID in rural areas is less than expected. "The rural economy is back. That is the big story which the Indian economy can draw comfort from," she said.
Sitharaman, however, said the services sector is badly hit. "In some pockets, domestic tourists have started coming. Hopefully, there will be some improvement in the festival season. Weekend destinations closer to metros have started seeing people coming for a day, those tired of being locked up. Food takeaways are showing some signs of activity. There is a mixed story about revival," she told The Indian Express.
Sitharaman dismissed allegations that the government was fearful of spending to give the economy a stimulus. She said the government is still busy implementing the AtmaNirbhar package that was announced three months ago. "The AtmaNirbhar package consists of so many different things for so many different sectors… it's not as if what we announced got exhausted within 24 hours," she said. "Actually, it's rolling on even now. Take the example of this emergency liquidity guarantee. We have expanded its scope from MSMEs now to cover proprietorships, partnerships, and even individual professionals. So, what was announced (across the board) has expanded in its scope and scale," she said.
Related News: Populism and pandemic: India walks the razor's edge
Sitharaman said liquidity has increased for NBFCs through banks and RBI measures. Similarly, even farmers have access to greater funding through NABARD, "which has brought in another Rs 45,000 crore" over the original Rs 90,000 crore. Along with such measures, the government is also rolling out systemic reforms, she said. "That's where your labour codes, your agricultural APMC come in," she said.
Sitharaman said the government is keeping a tab on bank data to figure out the sections that need government intervention the most. "I'm looking at banks and their reportage. Which are the sections who are taking it? Are they retail, agriculture loans, are they student loans, are they homebuyers? If one gets that picture, then you're able to see which are the sections desperately reaching out and taking the help of the institutions. That analysis is happening," she told The Indian Express.
The finance minister said she was more disappointed than surprised by the protests against the farm bills because they were introduced after consultations with the parties that had supported the protests. "I am disappointed because the extent to which consultations had happened, not just with stakeholders, but MPs were asked for their views… When I announced it in AtmaNirbhar, by that time itself, most of the consultations were done. And amazingly, these are the very things most parties had committed themselves to."
On agitations against the government and arrests related to them, she said protests happening now get "gilt-edged", attain a certain "halo" because they are against the government. "And it's followed up by a lot of international voices quickly. And it, therefore, acquires a greater traction," she said. She said the agitators — academics, theoreticians or ideologues — are "wearing their politics on their sleeve".
Related News: Nirmala Sitharaman waves the MSME wand but industry isn't impressed
"And making sure that when they talk against this government, the international community, the league, the Old Boys Club they built over these last 50 years, is invoked. So that immediately there can be an international outcry," she said.
Sitharaman said the Congress was not performing the function of an Opposition effectively. As the main Opposition party, it should engage with other smaller parties to raise a united voice against the government, but the party is not doing that. "I remember, Sushmaji (Swaraj) in Lok Sabha and (Arun) Jaitleyji in Rajya Sabha would be like a magnet, attracting all small parties saying. 'hum sab question karenge.' Here we find that completely absent. And to then go into a denial mode and say this government is not engaging with us, is unfair," she said.