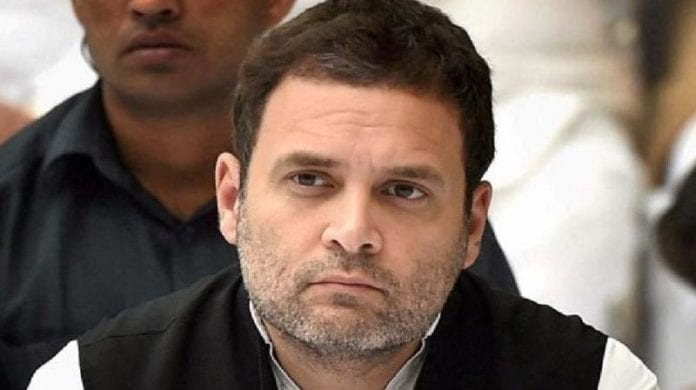 In a delayed but forceful attack, Congress leader Rahul Gandhi on Thursday (December 26) said Prime Minister Narendra Modi is lying to Bharat Mata. Stating that the 'RSS Prime Minister lies to Bharat Mata,' he tweeted out the images of a purported detention centre in Assam.
Rahul Gandhi was reacting to the PM's statement that there were no detention centres in the country to house those expelled as part of revived citizenship laws and allied exercises.
On Twitter, he also attached a video clip of Modi accusing the Congress, its allies and 'urban Naxals' of spreading rumour that Muslims will be sent to detention centres.
Also read: PM Modi, Shah destroyed future of Country's youth: Rahul Gandhi
The clip also shows a purported detention centre being constructed in Assam.
"RSS' Prime Minister lies to Bharat Mata," Gandhi said in the tweet in Hindi with the hashtag "Jhoot Jhoot Jhoot" (lies, lies, lies).
RSS का प्रधानमंत्री भारत माता से झूठ बोलता हैं ।#JhootJhootJhoot pic.twitter.com/XLne46INzH

— Rahul Gandhi (@RahulGandhi) December 26, 2019
(With inputs from Agencies)