Low-cost smartphone manufacturers in India may soon have a new competition: a Jio phone that can run on Google's Android and cost just about Rs 4,000 a piece.
Giving a push to Prime Minister's Make in India initiative, Reliance Industries Ltd (RIL) has asked local phone suppliers to gear up to produce as many as 200 million (20 crore) smartphones over the next two years, a Bloomberg report said. People in the know say it would a "big boost for the country's technology ambitions" and a warning sign for competitors like Xiaomi — the Chinese phonemaker.
Notably, a good number of Jio's 400 million users go in with second-generation devices and pay just about $2 a month for voice as well as data, which opens up huge potential for a low-cost gadget. This could also mean bad news for phonemakers such as Xiaomi, who have so far cashed in on this hugely underrated market.
Advertisement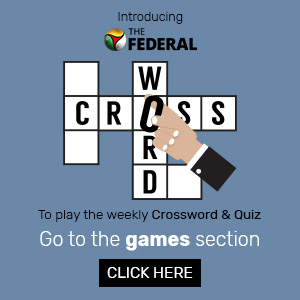 RIL has apparently kept the plans under wraps hence no official details are available. It is believed that Reliance plans to sell the reasonably-priced phones with Jio's low-cost wireless plans.
It seems RIL Chairman Mukesh Ambani aims to change the country's smartphone industry for ever by bringing in aggressive pricing and simplicity of plans — the way he did in the wireless services industry and killed competition single-handedly.
Local cellphone makers like Dixon, Lava and Karbonn Mobiles too stand to benefit as Reliance laps up Government of India's Make in India programme in a big way.
"We are of course trying to build our domestic companies. We have a sweet spot in entry level phones," said Pankaj Mohindroo, chairman of the India Cellular & Electronic Association, during an interview on Bloomberg Television. "The world has realized that India is a great place to do business and a great place to do manufacturing also."
Reliance's target of selling 150 million to 200 million phones over two years would represent a massive boost for local factories. India assembled an estimated 165 million smartphones in the year ended March, and about an equal number of basic feature phones, according to Mohindroo's association. About a fifth of the smartphones cost less than 7,000 rupees, or about $100.
Meanwhile, Bharti Airtel too is in talks with assemblers to build its own 4G device, a media report said.
The plan to popularize gadgets fits in well with Ambani's ambition to build an empire spanning e-commerce, social media and games. To start with it could lift up the prospects for Jio Platforms.
"Jio has an opportunity to target more than half billion Indians who don't own a smartphone and trigger a blue ocean market opportunity," Neil Shah, research director at Counterpoint Research, said while speaking to Bloomberg. "With Reliance expected to work with Indian vendors, Chinese brands will lose out on a potential opportunity and market share."
Reliance officials declined to comment.