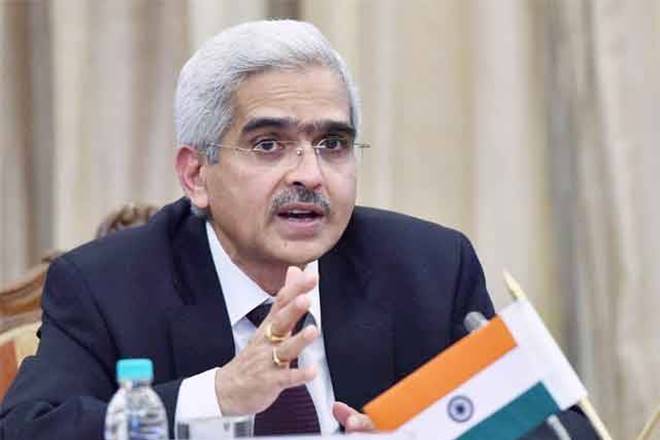 The Monetary Policy Committee of the Reserve Bank of India on Friday (October 9) kept the repo rate unchanged at 4 per cent. RBI Governor Shaktikanta Das said India's economy is likely to contract by 9.5 per cent in the current financial year with risks tilted to downside.
The GDP may break out of the coronavirus-induced contraction and turn positive by the fourth quarter of 2020, Das said.
The Monetary Policy Committee (MPC), whose three new external members voted in today's policy action, unanimously favoured to hold the repo rate at the existing 4 per cent, while retaining an "accommodative" stance, ruling out any hikes for the time being.
Advertisement
The six-member MPC met this week following the induction of three new independent members, Shashanka Bhide, Ashima Goyal and Jayanth R Varma.
Addressing a press conference, Das said India's GDP would contract by 9.5 per cent in the current fiscal due to the disruptions caused by the pandemic. However, he said the contraction in economic growth of Q1 was behind us, and "silver linings are visible".
Das also said the GDP growth may break out of contraction and enter a positive zone by the fourth quarter of this fiscal.
"Modest recovery in the first half of the year could further strengthen in the second half… economic activity to gain traction in the third quarter," Das said.
The central bank was forced to postpone the bi-monthly meeting of the MPC scheduled for September 29, 30 and October 1 as the government failed to nominate its three members to the six-member panel.
The MPC is the statutory committee that fixes the key policy interest rate and monetary policy stance of the country as well as the inflation target. The tenure of the three members appointed by the government in 2016 expired after the previous policy on August 6, when the repo rate was kept steady at 4 per cent.
The RBI said food grain is set to be a record. Migrant workers are returning to work and the population mobility as well as energy consumption is increasing, Das said in a virtual address to the media.
The RBI Governor said inflation is likely to remain at elevated levels in September, and ease in the third and fourth quarters of the current financial year.
The Central bank has already slashed the repo rate (the key interest rate at which it lends short-term funds to commercial lenders) by 115 basis points since late March.