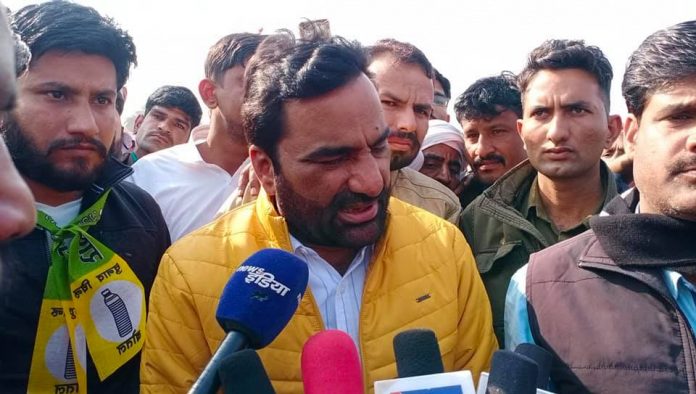 The Rashtriya Loktantrik Party, a BJP ally in Rajasthan, declared its exit from the National Democratic Alliance (NDA) over the contentious farm laws.
Rashtriya Loktantrik Party (RLP) president Hanuman Beniwal said, "I announce that I am leaving the NDA. I am breaking away."
Also read: Cong, Left inciting people at protest sites, says Modi
"We won't stand with anyone who are against farmers," Beniwal, a Lok Sabha MP from Rajasthan's Nagaur, said, addressing protesters at the Shahjahanpur-Kheda border in Rajasthan's Alwar district.
Also read: BJP ally Beniwal quits three House panels over new farm laws
The RLP is the second BJP partner to quit NDA after the Akali Dal over the farm laws.
On his decision to quit NDA, Beniwal alleged that his Covid-19 test report was "fudged" to keep him out of Parliament. "The farm laws were brought in my absence. If I was present in the Lok Sabha when the farm laws were brought, I would have torn them apart and thrown them away," Beniwal said.