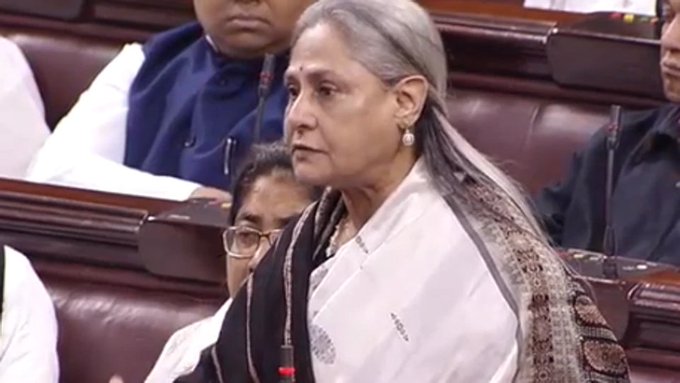 The 26-year-old veterinarian's gang rape and murder in Hyderabad triggered an uproar in both the houses of the Parliament on Monday (December 2) with Rajya Sabha MP and actress Jaya Bachchan saying rapists should be "brought out in public and lynched".
She also hit out at the Centre on what it was doing to tackle the rising  number of crimes against women. "It's time that the government gives a proper answer on how they have tackled the rape cases. A similar incident happened in Hyderabad a day before the vet was raped," Bachchan said.
Four men have been accused of raping and murdering a 26-year-old woman in Hyderabad on November 27. The incident led to massive protests across the country. The accused have been arrested and three cops have been suspended for negligence.
AIADMK MP Vijila Sathyananth said India is not safe for children and women and four people who committed this crime should be hanged till death before December 31. A fast-track court should be set up", she demanded.
Vijila Sathyananth, AIADMK MP on rape & murder of woman veterinary doctor in Telangana: The country is not safe for children&women. 4 people who committed this crime should be hanged till death before Dec 31. A fast track court should be set up. Justice delayed is justice denied pic.twitter.com/5b1bMiogd0

— ANI (@ANI) December 2, 2019
Also read | 6-year-old raped, strangled with school belt in Rajasthan