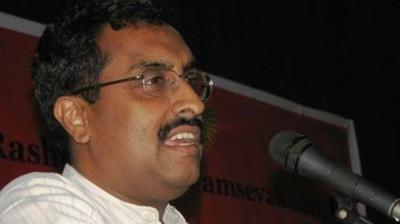 Striking a different note, from that of his party and its leaders, on the question of forming the next government, BJP national general secretary Ram Madhav, on Monday (May 4), predicted that the BJP would need the help of NDA allies to form the next government. This is the first time that a senior member of the saffron outfit has conceded that his party will not secure a majority, that too at a time when the country has crossed the half-way mark in the conduct of elections.
"If we get 271 seats on our own, we will be very happy. With NDA (National Democratic Alliance), we will have a comfortable majority." Madhav told Bloomberg in an interview. "As politicians, we must remember that what we achieved last time, we may not repeat because of anti-incumbency," he added.
The master-strategist also did say that the BJP will make up for probable losses in northern states by securing seats in the northeast and in the states of West Bengal and Odisha. We have expanded in eastern India very well — if similar effort had been put into south India also, probably we would have been more comfortable," Madhav further said.
Advertisement