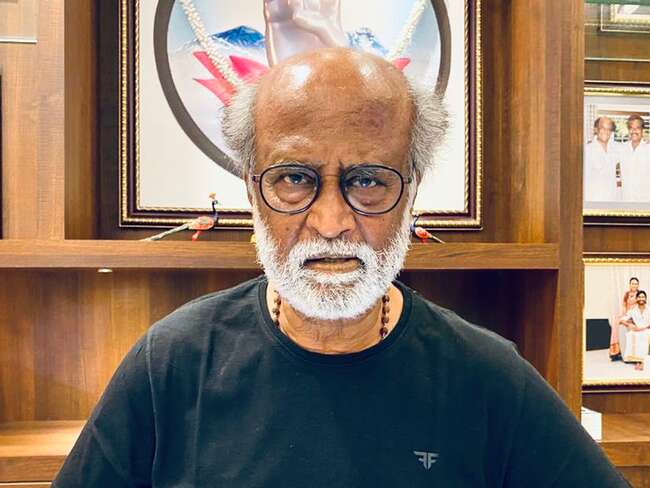 Will he, will he not? Nobody knows when superstar Rajinikanth will enter politics actively and make his fans happy, but new posters have emerged in Tamil Nadu's Madurai urging the superstar to finally take the plunge.
"I am not MGR. But I can give governance like MGR. Change in politics, change in government. Now or never," one of the posters read. The posters have been purportedly put up by desperate Rajini fans, who have been waiting since 2017 to see "The Thalaiva" as a kingmaker if not as the king himself.
Many such posters were erected across Tamil Nadu over the last few days by Rajinikanth's fans. A poster read: "Now or Never"; yet another one read: "The right leader will have the entire country behind him."
Advertisement
Members of Rajini Makkal Mandram, a forum founded by the actor, have been vocal about their desire to see the superstar take the political plunge.
Assembly elections will be held in Tamil Nadu in May 2021. Could this be an indication that Rajinikanth is finally preparing the ground for his political entry?
Rajinikanth does not think so. In March, he had made it amply clear that he would only like to head a party, but does not have the ambition to become the chief minister. "If I wanted to be the CM, I could have become one at the age of 45," Rajinikanth had said then. The Tamil star had said he wants to "give good government, governance and develop a corruption-free society".
Actor Kamal Haasan, Rajinikanth's contemporary, entered politics in February 2018 after 'The Thalaiva' indicated that he could be seen in active politics. Kamal Hassan was quick to announce the name of his political outfit (Makkal Needhi Maiam, meaning 'People Justice Centre').
Another Tamil actor, Vijayakanth, entered politics by forming the Desiya Murpokku Dravida Kazhagam (DMDK) in 2005.
Needless to say, former chief ministers late K Karunanidhi and late J Jaylalithaa too had a film industry background.