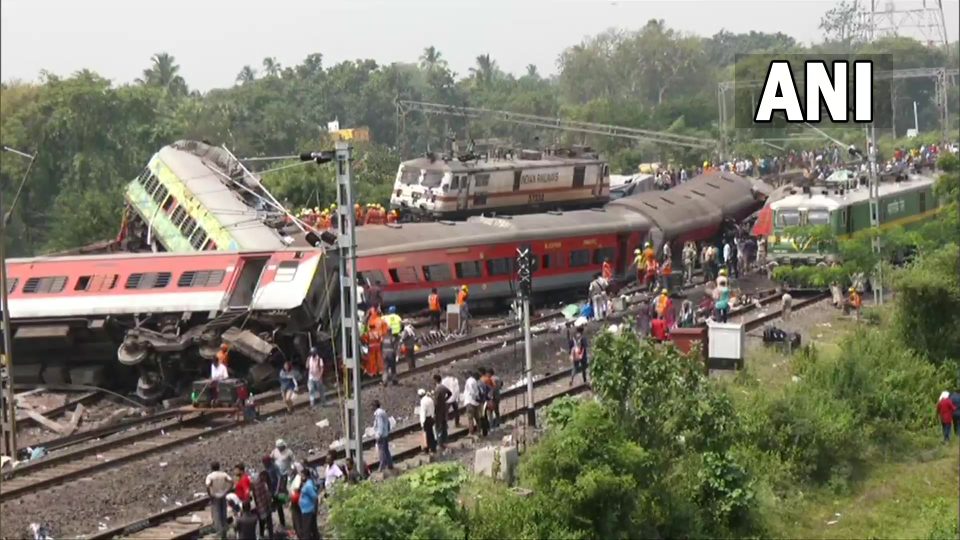 Railways launches probe into Odisha train crash, cites absence of anti-collision system
Officials announced on Saturday (June 3) that a comprehensive investigation into the train accident in Odisha has been launched by the railways. The probe will be led by the commissioner of railway safety for the South Eastern Circle.
The commissioner of railway safety works under the Ministry of Civil Aviation and investigates all such accidents.
"A M Chowdhary, CRS, SE Circle, will inquire into the accident," a spokesperson of the Indian Railways said.
Also Read: TN govt sends ministerial delegation to Odisha to coordinate rescue, announces relief
The national transporter has also said anti-train collision system "Kavach" was not available on the route.
At least 238 people have been killed and more than 900 injured in the crash on Friday (June 2) involving the Bengaluru-Howrah Superfast Express, the Shalimar-Chennai Central Coromandel Express and a goods train.
While it is not clear what caused the crash, sources indicated a possible signalling failure.
"The rescue operation has been completed. Now, we are starting the restoration work. Kavach was not available on this route," Indian Railways Spokesperson Amitabh Sharma said.
Also Watch: Heartbreaking and gripping videos | Odisha train accident
The railways is in the process of installing "Kavach", an anti-train collision system, across its network.
Kavach alerts when a loco pilot jumps a signal (Signal Passed at Danger — SPAD), which is the leading cause of train collisions. The system can alert the loco pilot, take control of the brakes and bring the train to a halt automatically when it notices another train on the same line within a prescribed distance.
In February, close on the heels of a head-on collision between two goods trains in Uttar Pradesh, the railways launched a month-long safety drive to prevent accidents such as derailment and overshooting of signals by loco pilots.
Under the drive, senior officers from the Railway Board, zonal railways and divisions were instructed to visit various sections, lobbies of crews, maintenance centres, work sites etc. and carry out a "thorough review of the working practices" to check and enforce safe operational and maintenance practices prescribed to prevent accidents or unusual incidents.
(With agency inputs)