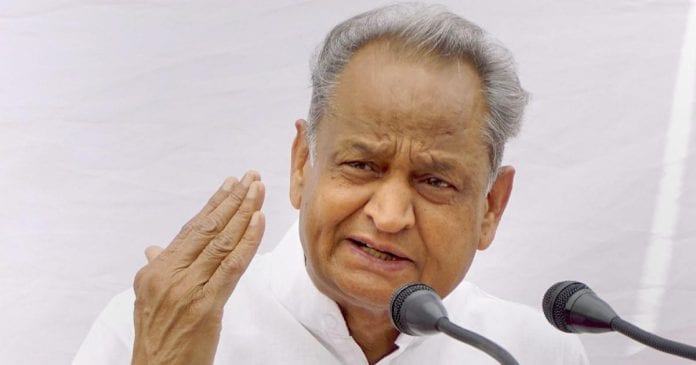 After Joe Biden was declared US President-elect on November 7, Ashok Gehlot said that Rahul Gandhi's advice to Prime Minister Narendra Modi and External Affairs Minister S Jaishankar was right.
In a tweet,  Rajasthan Chief Minister, Gehlot, said that Rahul Gandhi had said PM Modi should avoid getting involved in America's domestic affairs. He added that the victory of Democrat Joe Biden in the US presidential elections proved that right.
#RahulGandhi ji's advice to EAM Sh. S. Jaishankar that PM Modi ji should have avoided getting involved in domestic politics of the US has proved right with the outcome of the US elections.

— Ashok Gehlot (@ashokgehlot51) November 8, 2020
In another tweet, Gehlot wrote: "Rahul ji's advice has been widely appreciated across the spectrum, along with his other sensible pieces of advice including those related to Covid-19." 
In September 2019, PM Modi had attended the 'Howdy Modi' event in Houston, Texas and campaigned for Trump's reelection. It was said to be the largest gathering for an invited foreign leader.
Also read: Modi-Biden will take India-US relationship to next level: BJP
This year, Donald Trump, the former US President, attended the 'Namaste Trump' event. It was the inaugural visit of Trump to India. Both these events were seen to woo the Indian-American diaspora.