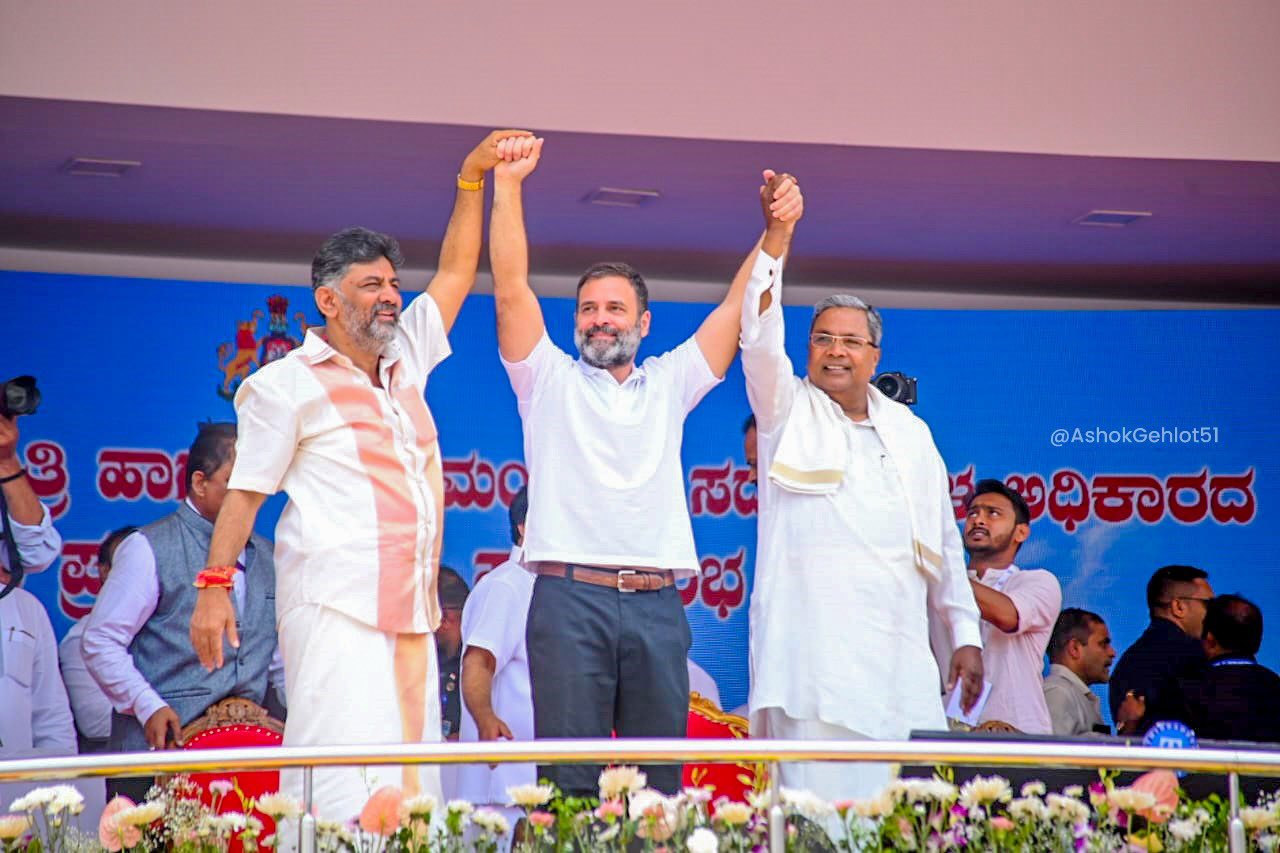 Rahul Gandhi set to travel to US on a new, ordinary passport
Congress leader Rahul Gandhi has been assured of a new ordinary passport on Sunday (May 28) after a local court gave nod for it. The former Congress president is travelling to San Francisco in the United States on Monday (May 29) evening on his three-city tour.
Gandhi had applied for an ordinary passport after surrendering the old diplomatic passport issued to him when he was a member of Parliament from Wayanad, following his disqualification on March 24 after his conviction. A Gujarat court had handed out a two-year sentence to him in a defamation case over his Modi surname remark. The former Congress president has been assured by authorities that they will issue him the passport on Sunday (May 28), sources said.
Also Read: Delhi court grants NOC to Rahul Gandhi to get passport for 3 years
Starting with San Francisco, where he is scheduled to interact with students at the prestigious Stanford University, Gandhi will also address a press conference and have meetings with the lawmakers and think tanks in Washington DC. He is likely to address Indian Americans, meet lawmakers and interact with members of think tanks, Wall Street executives and students during his week-long tour of the USA. He is slated to conclude his trip with a large public gathering at the Javits Center in New York on June 4.
Also Read: Not inviting Murmu to inaugurate new Parliament is an insult: Rahul Gandhi
A Delhi court had on Friday (27) granted a no-objection certificate to Rahul Gandhi for issuance of an ordinary passport for three years instead of 10, the period for which it is normally issued, following an objection raised by BJP leader Subramanian Swamy.The court had observed that the National Herald case was pending at the stage of cross-examination of Swamy in pre-charge evidence and Gandhi has been regularly appearing either in person or through his counsel and has not hampered or delayed the proceedings. Gandhi is an accused in the case in which Swamy is the complainant in the case.
The Congress leader, whose sentence has been suspended in the defamation case filed over his remarks about Prime Minister Narendra Modi's surname, had moved the court seeking a no-objection certificate on Tuesday.
(With agency inputs)