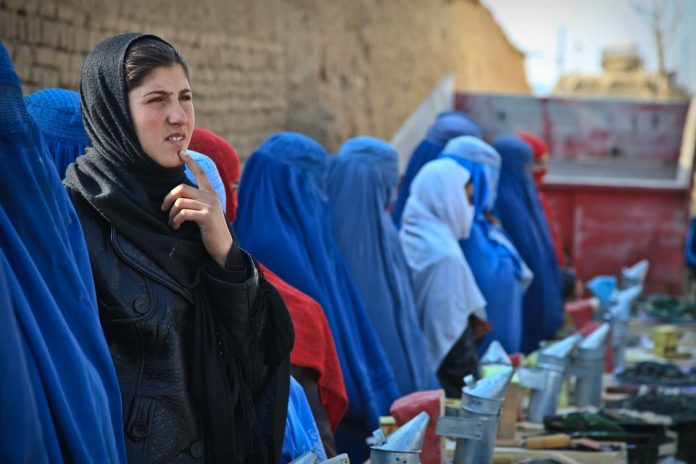 Close on the heels of Sri Lanka imposing a blanket ban on anything that covers the face including burqas, niqabs, helmets and masks, the Shiv Sena on Wednesday (May 1) asked Prime Minister Narendra Modi to emulate the move in India to prevent terror attacks.
In the latest editorial of 'Saamana', its mouthpiece the party has welcomed the move by Sri Lanka and stated, "It has happened in Raavan's Lanka. When will it happen in Ram's Ayodhya? We ask this question to the PM as he is scheduled to visit Ayodhya on Wednesday," ANI quoted the editorial.
"The present government has made a law against triple talaq to stop the exploitation of Muslim women. After the ghastly bomb attacks, Sri Lanka has imposed a ban on the burqa and all types of face covers. President Maithripala Sirirsena also announced that the decision has been taken for national security," the editorial read.
Advertisement
The Sena's proposal, however, was rejected by another NDA ally, Union minister Ramdas Athawale of the Republican Party of India, who said burqa should not be banned as it forms part of the country's tradition.
The Sena has also cited the examples of France, Australia and Britain where covering of face has been banned by their respective governments.
On April 29, the Hindu Sena, a right-wing fringe group made a similar request to the Home Ministry through a letter.
In his letter to home secretary Rajiv Gauba, Hindu Sena's national president, Vishnu Gupta requested him to impose a ban on "full face covers and dresses like burqa and niqab at all public places and inside government offices and private institutions".
Asking for ban in India similar to that imposed by Sri Lanka, he said these kind of attires help terrorists evade CCTVs and other kinds of surveillance. "We request you to immediately formulate policies at both tactical and strategic levels to prevent occurrence of such attacks in India and Indian territories, including embassies and high commissions, all across the world," the letter stated.
The Sri Lankan government issued a decree banning burqas and garments covering the face, effective from April 29 in the wake of the Sunday Easter attacks in the island nation. "Wearing garments that cover the face completely will be banned from tomorrow, to ensure public safety," read the presidential decree.
The decision, however, drew flak from several quarters with activists stating that "it violated Muslim women's right to practise their religion freely," Al Jazeera reported.
In 2010, France passed a law in 2010 prohibiting concealment of the face in public spaces, which effectively barred the use of face-covering headgears including helmets, masks, burqas and other veils in public spaces. The step sparked off a global debate on curbing fundamental rights of a community to practise its own way of life and led to several protests across the country.