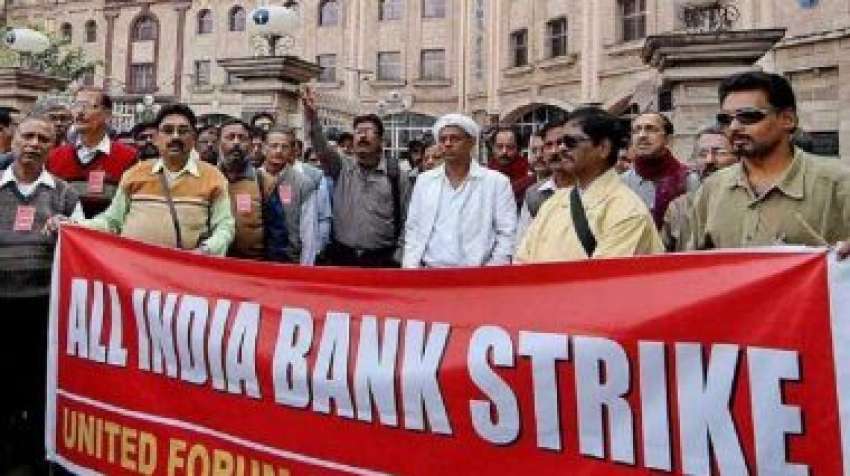 Banks across India will remain closed from March 13 to 16, owing to bank holidays and a two-day strike called by the United Forum of Bank Unions (UFBU) in protest against the Centre's decision to privatize two public sector banks. While March 13 and 14 are bank holidays (Saturday and Sunday), the union has called the strike on March 15 and 16.
As many as 10 lakh employees of both old generation private banks and public sector banks will stay off duty during the four days.
Trigger for the strike
Advertisement
The union has called the strike against the Centre's decision to disinvest in public sector banks in a bid to generate ₹1.75 lakh crore. The decision was announced by Finance Minister Nirmala Sitharaman in the Union Budget presented on February 1. The government proposes to privatise the IDBI Bank as well as two PSU banks and one general insurance company in the current fiscal.
The government has already merged 14 public sector banks, while selling a bulk of stakes of IDBI Bank to LIC.
Related news: What bank privatisation would mean for government, customers, shareholders
Representatives of the All India Bank Employees' Association during meetings with the Additional Chief Labour Commissioner SC Joshi on March 4, 9 and 10 had offered to withdraw their plan to strike if the government also rolled back its decision on bank privatisation. But the commissioner couldn't give any such assurance, goading the unions to go ahead with the strike.
Who has called the strike?
Nine bank unions under the umbrella body of UFBU have called the strike. They are All India Bank Employees Association (AIBEA), National Confederation of Bank Employees (NCBE), All India Bank Officers' Confederation (AIBOC), All India Bank Officers Association (AIBOA), National Bank Employees Federation (INBEF), Bank Employees Confederation of India (BEFI), National Organisation of Bank Workers (NOBW), Indian National Bank Officers Congress (INBOC), and National Organisation of Bank Officers (NOBO).
Will online banking services be affected?
Internet banking will not be affected and customers also may be able to use facilities available at ATMs. However, services like cheque clearances, opening of accounts, demand drafts' issuance and processing of loans will be affected during the four days.
While the State Bank of India, the country's top lender, has asked its employees to ensure the smooth functioning of its branches and offices, the bank's working is likely to be affected on the two days of the strike.
Canara Bank, another public lender has also said that its services may be hit due to the strike. The bank, however, has said that it is taking necessary measures to ensure the smooth functioning of its branches and offices.
Which banks will stay open?
Private banks like ICICI Bank, HDFC Bank, Axis Bank, IndusInd Bank and Kotak Mahindra Bank will function as usual.
Related news: Bank of India, three other lenders shortlisted for privatisation: Report