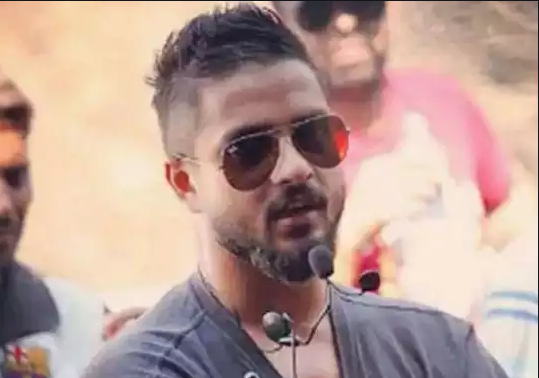 Producer says NCB forced him to implicate Karan Johar
The drug probe linked to Sushant Singh Rajput's death case has got yet another twist: film producer Kshitij Prasad, who was arrested last week by the Narcotic Control Bureau, was "harassed and blackmailed" by the investigators, his lawyer Satish Maneshinde told the Bombay High Court.
The NCB has dismissed the allegation.
Prasad was "forced to falsely implicate" filmmaker Karan Johar and his other top executives, the lawyer said. "NCB officers said they would let me off if I implicated either Karan Johar, Somel Mishra, Rakhi, Apoorva, Neeraj or Rahil," the lawyer quoted him as saying in a statement on Sunday (September 27).
Related news: Deepika broke down thrice during grilling in drugs case: Report
Prasad joined Dharmatic Entertainment, a company linked to Dharma Productions, in November 2019 as one of the executive producers on contract basis for a project which did not materialize, Johar had said.
Satish Maneshinde told the High Court: "Kshitij Prasad was produced today (Sunday) for remand before the Addl Chief Metropolitan Magistrate through video conference. Before the proceedings began I informed the Magistrate that Kshitij was harassed and blackmailed to make a statement apart from third degree and ill treatment."
Kshitij Prasad was called up by the NCB officials on Thursday (September 24), who wanted to search his Mumbai home. He returned to Mumbai the next day. The NCB team "found nothing in the house apart from a stale and dry cigarette butt in the balcony", and the team "began insisting it was a ganja joint". "Upon his wife's insistence, the word 'believed' to be a ganja joint was inserted in the panchnama (probe record)," his lawyer said.
He was taken to the probe agency's office with two other friends on Friday; he was harassed and forced to implicate Karan Johar, Maneshinde said.
The agency's Deputy DG (South West), Mutha Ashok Jain, refuted the allegation, and said the investigation was being carried out in a "professional manner".
The agency told the court on Sunday that according to the statement of another accused in the case, Prasad had made bank and cash payments to the tune of ₹ 3,500 each on around a dozen occasions between May and July, for the purchase of ganja.
Maneshinde said Prasad had told the court that his statement had been recorded by Sameer Wankhede, in-charge of the Mumbai unit of the NCB, "wherein various patently false claims were inserted despite his (Prasad's) protests", and the statement was not recorded as per his narration.
Maneshinde claimed that Prasad was not told whether he was being placed under arrest, nor was he permitted to speak to his lawyer. He was, however, told that he would have to stay the night at the NCB office on Friday as his statement was yet to be completed.