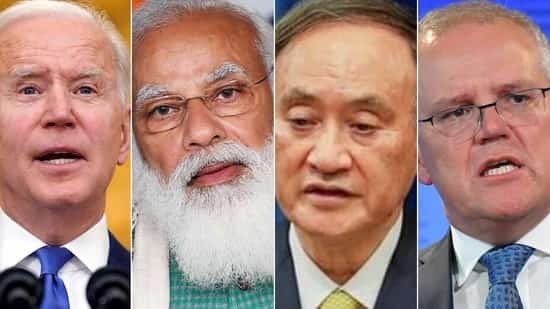 Prime Minister Modi to visit Japan to take part in Quad summit next week
Prime Minister Narendra Modi will travel to Japan to participate in the Quad summit on May 24. During his visit, the Prime Minister will also hold bilateral talks with US President Joseph Biden, Japanese Prime Minister Fumio Kishida and Australian Prime Minister Scott Morrison, the Ministry of External Affairs (MEA) announced.
During his visit to Japan, which begins on May 23, Mr. Modi will address a business summit and meet with members of the Indian community in Tokyo, while the Quad summit and bilateral meetings will be held on May 24.
The Summit in Tokyo is the fourth interaction of Quad Leaders since their first virtual meeting in March 2021, in-person Summit in Washington DC in September 2021 and virtual meeting in March 2022.
Review of Quad initiatives
"The Leaders will review progress of Quad initiatives and Working Groups, identify new areas of cooperation and provide strategic guidance and vision for future collaboration," the MEA said in a statement.
Also read: Ukraine situation 'very worrying', Modi says in virtual meet with Biden
The Quad summit is expected to take stock of the Russian-Ukraine war, and the impact of three months of Western sanctions. India is the only the member of the Quad that has not imposed sanctions against Russia, nor has it directly criticised Russia for its invasion of Ukraine.
India has also increased its intake of Russian oil, buying more oil in March and April, an estimated 40 million barrels more than it had in all of 2021, while the other Quad members, members of the G-7 and North Atlantic Treaty Organization (NATO) have pledged to end their imports from Russia in time. More recently, the issue of India's ban on wheat exports have been taken up by the US and the G-7, which has appealed to India to reconsider.
"Open markets must not become an argument to perpetuate inequity and promote discrimination," MEA Spokesperson Arindam Bagchi said, in response to criticism of India's decision, reports The Hindu.
The Quad summit in Tokyo will also review progress on the working groups formed a year ago on vaccine distribution, critical technologies, cybersecurity, space, climate change, and other issues.
Bilateral meetings
The Prime Minister will have a bilateral meeting with Japanese Prime Minister Fumio Kishida on May 24. The meeting will provide an opportunity for the two leaders to carry forward their conversations from the 14th India-Japan Annual Summit held in March 2022, when PM Kishida visited India.
The MEA also said that during bilateral talks with Biden, the Prime Minister is expected to discuss the India-US Strategic Partnership. Australian general elections are being held on May 21, and it is unclear whether the winner of the polls would be in Tokyo or will attend the summit virtually, officials said, indicating that much would depend on how clear the margin of victory in the elections is.
If they meet, Prime Minister Modi and the Australian PM "are expected to review the India-Australia Comprehensive Strategic Partnership", the MEA statement said.
Also read: China hits out at Quad summit as 'exclusive cliques' with no future