June is marked as Pride Month, when members of lesbian, gay, bisexual and transgender community, come together to celebrate who they are. Amid the COVID-19 crisis, this year looks different for the Pride Month, without the pride parades and gatherings. However, coronavirus has not stopped some of the biggest tech giants around the world from celebrating Pride Month 2020.
Tech firms such as Apple, Microsoft, Facebook, Nintendo, and few others have taken interesting steps such as launching Pride-themed accessories or rolling new features for the Pride Month.
Apple
Advertisement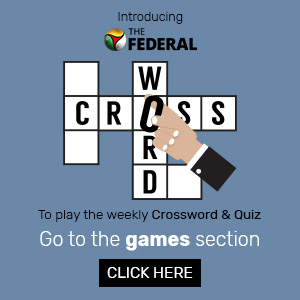 Apple has launched two new bands for the Apple Watch to celebrate Pride Month 2020. The first one is a rainbow band, while the second one is a Nike Pride Edition Sport Band.
The Nike sport band one is a white band with rainbow colours seeped within the holes of the band.
Apple has released new Pride-themed bands and watch faces since 2016 to celebrate the Pride month. Tim Cook, CEO, Apple, has openly claimed that he is gay. He was quoted as saying that he is proud to be gay and considers it among the greatest gifts God has given him.
Instagram
For Pride Month 2020, photo-sharing social platform Instagram has rolled out new features, including new hashtags, stickers, and filters. Users can use words such as #LGBTQ, #EqualityMatters, #Pride2020,#BornPerfect, #AccelerateAcceptance, and they will appear in a rainbow gradient, rather than the standard black text.
RELATED NEWS: How I told my parents that I am gay: A personal account
It has also introduced new rainbow rings for user's Instagram Stories. To get the rainbow ring, users just have to use one of Instagram Pride stickers and post it the story. The story ring will remain as a rainbow ring, every time one posts a story until the end of Pride month.
Microsoft
Tech giant Microsoft is celebrating Pride Month 2020 by launching the Pride collection. the collection includes T-shirts, hoodies, and skins for Surface 2-in-1s. Xbox is also celebrating Pride Month with collections of games which are selected by LGBTQI+ communities.
The 'Play with Pride' collection includes games such as Life is Strange, Borderlands 3, and The Outer Worlds. Additionally, Microsoft has created a dedicated page where LGBTQ+ people from Microsoft can discuss topics related to Pride.