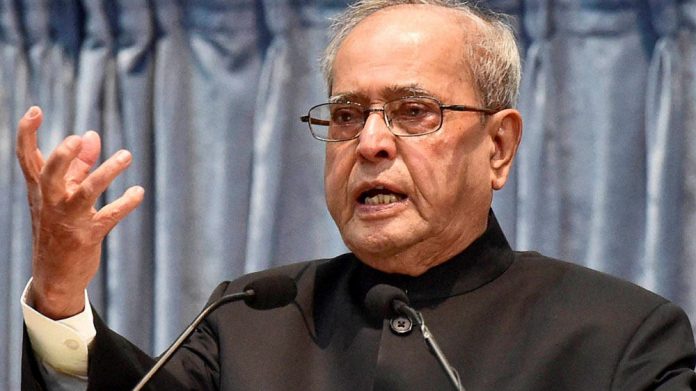 Pranab Mukherjee's health worsens after lung infection
The health condition of former President Pranab Mukherjee, who has been in coma after a brain surgery, has worsened, the hospital where he is admitted said.
There is a "decline" in Mukherjee's medical condition since Sunday, the Army's Research and Referral Hospital in Delhi said. He is in septic shock due to a lung infection and continues to be in a deep coma, it said.
"He is in septic shock due to his lung infection and is being managed by a team of specialists. He continues to be in deep coma and on ventilator support," read a statement from the hospital in Delhi Cantonment.
Mukherjee, 84, has been in a coma ever since a brain surgery to remove a clot. He had tested positive for COVID when he was admitted to the hospital on August 10. He underwent the surgery on the same day.
Later, he had a lung infection and his kidney also started to dysfunction. In a medical bulletin last week, the hospital had said that his "renal parameters are slightly deranged".
Pranab Mukherjee was India's 13th President. He held the post from 2012 to 2017. Before that, he had served as a Union minister for finance, defence and external affairs in various governments.
Last August, he was honoured with India's highest civilian award, the Bharat Ratna.
Wishes have poured in for his recovery. A 72-hour yagna was also performed at his ancestral place in Birbhum district, West Bengal.
On August 12, when Mukherjee's health did not show much improvement after the surgery, his daughter Sharmistha Mukherjee tweeted saying, "May God do whatever is best for him."