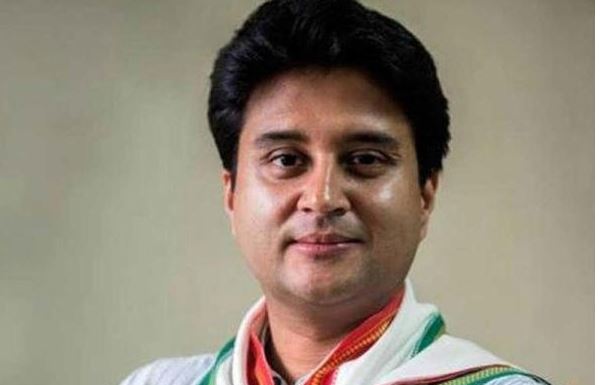 Post adieu to Congress, Jyotiraditya Scindia to join BJP today
The formal entry of Jyotiraditya Scindia into the BJP is all set to happen at around 12.30 pm on Wednesday (March 11). Without naming Scindia, the BJP on Wednesday announced that "an eminent" personality will join the party in the presence of BJP national president JP Nadda. The formal induction of Scindia into the BJP is scheduled to happen at the BJP Headquarters in New Delhi.
After Scindia quit the Congress and made his resignation letter public on Tuesday (March 10), there was speculation about the timing of his formal entry into the Congress. Sources say, there were suggestions to hold the induction function in the Madhya Pradesh capital of Bhopal, but the BJP decided to organise the function at its headquarters in New Delhi instead.
Related news: Congress needs an internal purge if it wants to run the show
Contrary to speculation, Prime Minister Narendra Modi and Home Minister Amit Shah will not be present at the BJP headquarters during Scindia's induction into the party. Party leaders said the two leaders have already met Scindia on Tuesday and will be unable to attend the event as they will be busy with Parliament proceedings. The function will be presided over by Nadda.
The formal BJP membership of Scindia comes a day after he resigned from the Congress and 22 Madhya Pradesh MLAs of the party also sent in their resignations, putting the Kamal Nath government in peril. As the development plunged the Congress into a crisis, the BJP is pushing for a floor test to bring the state government down and look at the possibility of capturing power.
Related news: MP's political drama to echo in Parliament; BJP may push for floor test